You are here
Fogarty International Center (FIC)
Mission
The Fogarty International Center is dedicated to advancing the mission of the National Institutes of Health by supporting and facilitating global health research conducted by U.S. and international investigators, building partnerships between health research institutions in the United States and abroad, and training the next generation of scientists to address global health needs.
Vision
The Fogarty International Center's vision is a world in which the frontiers of health research extend across the globe and advances in science are implemented to reduce the burden of disease, promote health, and extend longevity for all people.
Important Events in Fogarty History
1968 — Following the death of Congressman John E. Fogarty in the previous year, congress established the Fogarty International Center at NIH. The center was established to advance biomedical research and training on an international scale. The center focuses on promoting global health equity, supporting research partnerships, and addressing health challenges that transcend borders.
1969 — Inaugurated in 1969, the Fogarty International Center's Scholars in Residence program fostered international scientific collaboration, drawing esteemed researchers such as Drs. Albert Sabin and Margaret Mead. The program's early days marked a pivotal step in creating a robust network of scholars and practitioners, cementing the center's dedication to international research, education, and partnerships.
1987 — In 1987, the Fogarty International Center played a pivotal role as co-chair and secretariat of the Third International AIDS Conference. This significant event brought together global experts, policymakers, and advocates to address the emerging HIV/AIDS pandemic. Through its leadership, the center facilitated vital discussions, knowledge sharing, and collaborative strategies in the fight against HIV/AIDS. The conference marked a turning point in international cooperation, catalyzing efforts to combat the epidemic and laying the groundwork for future advancements in HIV/AIDS research, prevention, and treatment on a global scale.
1988 — The AIDS International Training and Research Program began as one of the first of a new generation of research training programs sponsored by Fogarty. It has become a model for a number of research capacity-building programs in the developing world in such areas as tropical diseases, emerging infectious diseases, environmental and occupational health, and population-related research.
1992 — Focused on the potential relationships between drug development, biological diversity, and economic growth, the International Cooperative Biodiversity Groups program was initiated in a collaborative effort of NIH, the National Science Foundation, and the U.S. Agency for International Development to advance their 3 interrelated goals.
The Fogarty International Research Collaboration Award program began as small international collaborative research grants to American investigators whose research would benefit from collaboration with a partner from Latin America or Eastern Europe. Today, the scope of this program has expanded to cover developing regions everywhere.
1995 — The International Training and Research in Environmental and Occupational Health program — created with the close support of NIH's National Institute of Environmental Health Sciences and other partners — focuses on training local professionals in research on workplace and environmental protection and public health and safety, with an emphasis on implementing interventions targeted to specific conditions in the home country.
2003 — The Fogarty-Ellison Overseas Fellowship in Global Health and Clinical Research Training, the precursor to the Launching Future Leaders in Global Health Research Training Program (LAUNCH) – also known as Fogarty Global Health Fellows & Scholars, is established. The program was created to inspire students early in their professional training to consider a career in global health research by offering them first-hand exposure to challenging health issues faced by those living in LMICs and an opportunity to forge career-boosting relationships and scientific collaborations.
2004 — The International Collaborative Trauma and Injury Research Training Program was launched to address the growing burden related to trauma and injury in the developing world. It addresses training across the range of basic to applied science, the epidemiology of risk factors, acute care and survival, rehabilitation, and long-term mental health consequences.
2005 — Fogarty began its Framework Program for Global Health to provide administrative support to link diverse schools — such as engineering, business, chemistry, biology, communication, and medicine — together on the topic of global health and to develop multidisciplinary global health curricula.
2007 — In an effort to focus attention on global health, Fogarty joined with the Council of Science Editors to promote its 2007 international theme issue on poverty and human development. Fogarty, in conjunction with NIH's National Library of Medicine, hosted the event at NIH to coincide with the simultaneous publication of related research by more than 235 scientific journals in 37 countries. At least 1,000 articles were disseminated, representing research projects taking place in 85 nations.
2008 — Fogarty recognized the 20th anniversary of its AIDS International Training and Research Program during a symposium and reception, which included current and former trainees in Mexico City, held as an affiliated event of the International AIDS Conference.
Congressman John E. Fogarty's legacy and the Center's 40th anniversary were recognized with events at NIH, Brown University, the Italian embassy, and Georgetown University Law Center.
2009 — Fogarty International Center and the Foundation for the National Institutes of Health (FNIH) announced the launch of MAL-ED, a five-year study to investigate the linkages between malnutrition and intestinal infections and their effects on children in the developing world, funded by a grant of nearly $30 million from the Bill & Melinda Gates Foundation to the FNIH. Fogarty's Division of International Epidemiology and Population Studies serves as the Scientific Secretariat for this 8-site study located in Brazil, Peru, South Africa, Tanzania, India, Pakistan, Bangladesh and Nepal.
Fogarty became a founding member of the Global Alliance for Chronic Diseases, a collaboration involving national health agencies of some of the biggest countries in the world, including NIH represented by the National Heart, Lung and Blood Institute and Fogarty, Australia's National Health Medical Research Council, Canadian Institutes of Health Research, China's Ministry of Health and the Chinese Academy of Medical Sciences, the Indian Council of Medical Research and the United Kingdom's Medical Research Council. Fogarty also began making initial grants in its Millennium Promise Awards program to train researchers in chronic diseases, which account for 60 percent of all deaths around the world.
Fogarty hosted a meeting of the newly created Trans-NIH Global Health Research Working Group at the Stone House. The high-level working group is the result of a two-year effort by institute and center directors to analyze global health research activities at NIH and explore better ways to coordinate efforts, both across NIH and throughout the government. NIH director Dr. Francis Collins, who attended the meeting, urged members of the working group to find better ways to leverage resources and coordinate international activities to improve human health.
Fogarty co-hosted the first meeting of the Consortium of Universities for Global Health at NIH's Natcher Center. The consortium was created to increase public support and funding for new global health initiatives and build an alliance of universities to strengthen a field that students are demanding in unprecedented numbers. It has grown to over 170 academic institutions and other organizations commited to global health research.
Fogarty played an instrumental role in the first mHealth Summit, a gathering of scientists, information technology developers and policymakers sponsored by the Foundation for the National Institutes of Health and Microsoft Research. The three-day event focused on the use of mobile technologies as tools and platforms for health research and health care delivery.
2010 — The highlights from the NIH portfolio analysis on climate change and health were released, the result of a series of meetings of the Trans-NIH Working Group on Climate Change. Convened by Fogarty, the meetings addressed the topic of climate change and its relationship to health research.
Representatives from G8 countries met at NIH with leading researchers from sub-Saharan Africa, convened by Fogarty, to discuss African research capacity and how to move forward with commitments made at the 2009 L'Aquila Summit. The G8 Leaders Declaration had pledged to address health care improvement in Africa through a variety of strategies, including developing networks of researchers and working with African partners to establish a consortium of interdisciplinary centers of health innovation.
Following the Third Annual NIH Conference on the Science of Dissemination and Implementation, Fogarty and the Office of Behavioral and Social Sciences Research convened a satellite meeting on Implementation Science and Global Health in Bethesda. The event brought together Fogarty grantees and trainees working in the field of international implementation science, research training, and curriculum development, and explored strategies to build linkages between implementation science researchers to global healthcare delivery programs.
The Fulbright Program joined Fogarty to expand clinical research training opportunities in sub-Saharan Africa for U.S. pre-doctoral students. The Fulbright-Fogarty Fellowships program encourages innovative evidence-based public health research training, problem-based learning and clinical preceptorships. It will also encourage collaboration among the Fulbright-Fogarty fellows, who will be mentored by U.S. and African faculty and researchers.
Several hundred alumni of the Fogarty International Clinical Research Scholars and Fellows (now known as LAUNCH) program gathered near the NIH campus for their first-ever reunion and scientific symposium. The young scientists presented a broad range of research projects from more traditional infectious disease projects to cardiology and cancer studies. Many are also investigating novel ways to apply emerging technologies to speed up discoveries.
The U.S. Department of Health and Human Services — including several components of the NIH — joined the U.S. President's Emergency Plan for AIDS Relief (PEPFAR) in funding the Medical Education Partnership Initiative. The program, administered by Fogarty and the HIV/AIDS Bureau of the Health Resources and Services Administration, invested over $130 million over five years to transform African medical education and dramatically increase the number of health care workers. Grants were awarded directly to African institutions in a dozen countries, working in partnership with U.S. medical schools and universities.
Fogarty participated in the second annual mHealth Summit, a gathering of scientists, information technology developers, and policymakers organized by the Foundation for the National Institutes of Health. The three-day event focused on the use of wireless technologies to improve health outcomes in the U.S. and abroad. The summit drew over 2,000 attendees, hosted 149 exhibitors, and included representatives from 48 countries.
2011 — Fogarty worked with the Embassy of Chile in Washington to coordinate the loan of five tons of scientific and laboratory equipment from NIH to numerous Chilean university research laboratories and facilities severely damaged by the 8.8 magnitude earthquake and resulting tsunami of February 27, 2010.
The inaugural meeting of the Medical Education Partnership Initiative was held in South Africa. The more than 230 participants included several African ministers of health, deans and faculty of the region's leading medical schools, two U.S. ambassadors, the NIH director and numerous African and American collaborators.
A two-day workshop organized by NIH, entitled "Health Burden of Indoor Air Pollution on Women and Children in Developing Countries," brought together research and policy experts to hammer out research priorities to reduce the health risks of cookstoves to women and children. The event was jointly arranged by the National Institute of Environmental Health Sciences (NIEHS), the National Institute for Child Health and Human Development (NICHD) and Fogarty.
Fogarty awarded $14.4 million to 14 research institutions to reduce the impact of the ongoing global epidemic of non-communicable diseases in developing countries. Chronic, Non-Communicable Diseases and Disorders Across the Lifespan (NCD-Lifespan) grants help to build the ranks of experienced clinicians and researchers by establishing research training programs in more than a dozen low-and middle-income countries.
Fogarty Director Dr. Roger I. Glass participated in the first annual U.S.-Russia Scientific Forum in Moscow, a three-day scientific meeting with several hundred participants, organized by the Foundation for NIH. More than a dozen U.S. and multinational companies supported the activity.
Fogarty grantees and staff members participated in the third annual mHealth Summit, a meeting that drew more than 3,000 policymakers, scientists, clinicians, mobile communications experts, and business executives from 48 countries. The event brought attendees together to discuss findings, share insights and debate the future direction of the rapidly growing mobile health field.
2012 — Fogarty research fellow Gaurvika Nayyar and senior scientific advisor emeritus Dr. Joel Breman published a groundbreaking study in the Lancet Infectious Diseases journal on poor quality antimalarial drugs and the urgent threat posed to vulnerable populations by drug resistance and inadequate treatment. The study, which received extensive media coverage, included surveys from seven Southeast Asian countries and 21 sub-Saharan African countries and found that 20 to 42 percent of malaria drugs in those regions were either poor quality or fake.
To encourage much-needed innovations in global health, Fogarty awarded $8.5 million to support projects in five developing countries through the Framework Programs for Global Health Innovation (FRAME Innovation). The five-year grants funded multidisciplinary training and collaborations to produce ground-breaking solutions to entrenched problems such as childhood diarrhea, malaria control, and maternal deaths, among others.
Fogarty launched the Global Environmental and Occupational Health (GEOHealth) program, in partnership with the NIH's National Institute of Environmental Health Sciences (NIEHS) and the CDC's National Institute for Occupational Safety and Health. GEOHealth creates regional hubs for collaborative research, data management, training and policy support regarding environmental and occupational health research in low- and middle-income countries.
2013 — Scientists, health advocates, family, and friends of the Center's namesake, the late Rep. John Edward Fogarty, gathered in Providence, R.I. to mark the centennial of his birth. Fogarty Director Dr. Roger I. Glass spoke at the event, providing a historical perspective of Congressman Fogarty's role as a champion for NIH and for the value of medical research.
To help developing country institutions access, adapt, and integrate information and communication technology tools and resources into their education programs and research activities, Fogarty launched an innovative program, the Global Health Research and Research Training eCapacity Initiative. The eCapacity program offers support of up to $100,000 per year for as many as three years. Projects funded by eCapacity are intended to build expertise by leveraging research and education efforts already established by other Fogarty grants.
The U.S. Food and Drug Administration announced a public-private partnership to help identify counterfeit or substandard anti-malarial medicines, including falsified products, with the deployment of the FDA-developed Counterfeit Detection Device, called CD-3. To verify the tool's use in a low-resource setting, researchers conducted a pilot study in Ghana at sites established by U.S. Pharmacopeia before expanding testing to other locations. The CDC and Fogarty provided technical expertise and the Skoll Global Threats Fund financially supported the endeavor.
The rotavirus research contributions of Fogarty Director Dr. Roger I. Glass were acknowledged when India's Department of Biotechnology and Bharat Biotech announced positive results from a Phase III clinical trial of a rotavirus vaccine developed and manufactured in India. The vaccine, developed over a 25-year period of U.S.-India collaboration, has been shown to be safe, effective and affordable. Glass played a key role in the vaccine's development, which was supported by the Indo-U.S. Vaccine Action Program, a bilateral U.S.-India program which supports a broad spectrum of activities relating to immunization.
Fogarty's Division of International Relations provided key staff and support for World Report, an illustrative mapping database system designed to facilitate communication and coordination of biomedical research funded by major government agencies and philanthropic organizations around the world. The initial effort, launched by the NIH, focuses on research performed in Sub-Saharan Africa using data supplied by several funding organizations.
Fogarty awarded $22 million over five years for HIV/AIDS research and training activities in 15 low- and middle-income countries. The Fogarty HIV Research Training Program strengthens the ability of the grantee institutions to combat the HIV/AIDS epidemic while building expertise in a particular scientific or critical research infrastructure area. The program focuses on increasing capacity at the institutional level and consolidates two long-standing Fogarty programs, the AIDS International Training and Research Program (AITRP) and the International Implementation, Clinical, Operational and Health Services Research Training Award for AIDS TB (IICOHRTA-AIDS/TB) program.
After 10 years of investing in tobacco cessation projects, Fogarty conducted a review of its International Tobacco and Health Research and Capacity Building Program. The report found the program has made "significant scientific advances" in contributing to tobacco control and fueled collaborations among investigators in more than 30 countries, trained at least 3,500 individuals, and contributed to the publication of over 415 scientific papers. The review also observed that "notable opportunities exist" for further achievements in the field.
2014 — Scientists gathered at NIH to explore the frontiers in neuroscience for global health and to mark the 10th anniversary of Fogarty's brain disorders program, which is designed to focus attention and resources on this neglected area of health in low- and middle-income countries. The initiative supports activities that address neurodevelopmental disorders — such as autism, fetal alcohol syndrome and learning disabilities — as well as neurodegenerative diseases including Alzheimer's and Parkinson's diseases, addiction, seizure disorders, neuropsychiatric conditions such as depression and schizophrenia, posttraumatic stress and other disorders.
Fogarty launched its new strategic plan with recommendations on how best to extend the NIH research mission globally. Global health research and training efforts should focus on combatting the growing epidemic of noncommunicable diseases, better-incorporating information technology into research projects and training tools, and more effectively converting scientific discoveries into practice in low-resource settings. These are among the goals detailed in Fogarty's strategic plan, developed with input from the global health research community and in consultation with its many partners and grantees.
Since responsible treatment of human subjects is fundamental to all clinical research, Fogarty awarded four awards totaling $4.6 million to establish new bioethics initiatives in five low-and middle-income countries. Funding from Fogarty's International Research Ethics Education and Curriculum Development Award supported educational opportunities for clinical researchers conducting studies involving human subjects.
To better harness the great potential of technology to advance research in low-resource settings, Fogarty launched a program to encourage the use of information and communications technology (ICT) in global health interventions and increase technical expertise among scientists. Through the Global Health Research and Research Training eCapacity Initiative, supported projects to train researchers and target a wide range of public health issues, including trauma, infectious diseases, mentoring and research skills, biostatistics, data sharing and management, software programming, and research ethics.
In the first substantial publication by participants of the Medical Education Partnership Initiative (MEPI), more than 225 authors detailed progress being made at African institutions. Their reports were in the August 2014 supplement to Academic Medicine, "The Medical Education Partnership Initiative: Investing in Education in Sub-Saharan Africa"
Several hundred alumni and current participants of Fogarty's Global Health Fellows and Scholars (now known as LAUNCH) program gathered at NIH to celebrate the program's 10th anniversary. Fogarty's international clinical research fellowship program has influenced the careers of hundreds of young scientists, sparking their interest in global health by enabling them to conduct hands-on research in developing countries.
Two delegations of African leaders visited NIH for scientific discussions during the U.S.-Africa Leaders Summit in Washington. NIH Director Dr. Francis S. Collins welcomed them to the Bethesda campus to discuss how to strengthen global health research collaborations to improve health, develop scientific capacity and spur economic development. The visitors included the presidents of Mali, Tanzania, and the Republic of the Congo, the Zambian vice president, and Kenya's cabinet secretary for health.
An international network of scientists — including a team from Fogarty — published a series of articles as a supplement to the Clinical Infectious Diseases journal about their unprecedented study of early childhood enteric infections in eight countries on three continents. The $40 million project, "Etiology, Risk Factors and Interactions of Enteric Infections and Malnutrition and the Consequences for Child Health (MAL-ED)," was led by Fogarty and the Foundation for the NIH (FNIH), with funding from the Bill and Melinda Gates Foundation.
2015 — Fogarty scientists coordinated the publication of a journal supplement detailing the real and urgent threat posed by poor-quality medicines that could undermine decades of successful efforts to combat HIV/AIDS, malaria, and tuberculosis. Seventeen articles in all, detailing various aspects of the issue and proposing possible solutions, are included in a special journal supplement "The Global Pandemic of Falsified Medicines: Laboratory and Field Innovations and Policy Perspectives," published by The American Journal of Tropical Medicine and Hygiene.
More than 40 scientists contributed to a journal supplement, published by Nature, which details the global brain disorders research agenda. An NIH collaboration—convened by Fogarty—the team studied the complex issues that occur across the lifespan and produced nine review articles that detail research priorities for different aspects of brain disorders in low- and middle-income countries (LMICs).
2016 — With the ongoing impact of global health emergencies like Zika and Ebola, Fogarty's Research and Policy for Infectious Disease Dynamics (RAPIDD) group cataloged seven years of catalyzing major advances in infectious disease modeling, helping to grow the discipline from one with little impact on public health policy decisions to one that government agencies and major international groups have incorporated into their operations.
A team of scientists and program managers, led by NIH, studied a variety of implementation science approaches to prevent mother-to-child HIV transmission and published the results in a 16-article open-access supplement to the Journal of Acquired Immune Deficiency Syndromes.
To invest in a robust global health workforce, inaugural awards made through Fogarty's Emerging Global Leader Award will help to ensure that promising scientists from LMICs have protected time for research and career development activities.
The Ebola epidemic in West Africa highlighted the need for better global preparedness and response to disease outbreaks. To help address that need in Guinea, Liberia, and Sierra Leone — the countries most affected by the epidemic — Fogarty established the Emerging Epidemic Virus Research Training for West African Countries with Widespread Transmission of Ebola (Guinea, Liberia, Sierra Leone) program to strengthen the research capacity to study Ebola, Lassa fever, yellow fever, and other emerging viral diseases.
Big data derived from electronic health records, social media, the internet, and other digital sources have the potential to provide more timely and detailed information on infectious disease threats or outbreaks& than traditional surveillance methods. A team of scientists led by NIH reviewed the growing body of research on the subject and published its analyses in a special issue of The Journal of Infectious Diseases.
2017 — President Donald J. Trump submitted to Congress his proposed budget for Fiscal Year 2018, which did not include funding for the Fogarty International Center. In the following weeks and months, numerous global health leaders published op-eds and journal articles making the case for Fogarty's continuation. Highlights included: Global health leadership role at risk in Trump budget (USA Today), Closing the NIH Fogarty Center threatens US and global health (The Lancet); Preserving the Fogarty International Center - benefits for Americans and the world (New England Journal of Medicine); The Fogarty International Center, a national treasure for global health (JAMA); Cutting collaborations will not put 'America first' (Nature); and The Fogarty International Center is essential to global health security (Journal of the ASTMH).
Fogarty published an evaluation of its International Research Scientist Development Award (IRSDA) program, which supported more than 75 investigators since it began in 1999. The grantees have worked in 33 countries across six world regions in an array of biomedical and behavioral science fields. Alumni have published more than 1,500 peer-reviewed publications in a wide range of biomedical fields. The Center's newsletter summarized the report and profiled several IRSDA alumni.
To begin a year-long celebration of Fogarty's 50th anniversary, grantees gathered at the annual meeting of the International AIDS Society to assess Fogarty's programs, which have provided training for thousands of scientists in low- and middle-income countries to improve early disease detection capacity, launched scores of collaborations and produced numerous scientific breakthroughs. Through personal stories, statistical analyses, and scientific examples, senior Fogarty grantees presented compelling evidence of the long-term impact of the Center's programs. The proceedings were videocast and recorded.
2018 — Because stigma continues to deter many people in low- and middle-income countries (LMICs) from seeking an HIV test or entering treatment, Fogarty launched a research program to spur the development of innovative interventions to reduce stigma in LMICs, including among populations that are particularly vulnerable or marginalized, such as adolescent girls, people who inject drugs, and children and caregivers of those living with HIV.
Fogarty marked its 50th anniversary with a day-long symposium titled Fogarty at 50: What are the new frontiers in global health research? The Lancet used the occasion to profile the Center Director: Roger Glass: celebrating the Fogarty at 50 and Clinical Infectious Diseases published The Fogarty International Center at 50: accomplishments and priorities for the next 50 years.
Following a Fogarty-led consultation with researchers, implementers, and government representatives to consider goals, approaches, and a research agenda to incorporate noncommunicable diseases into HIV/AIDS platforms in sub-Saharan Africa, participants contributed 12 articles to an open-access publication. The project was organized by Fogarty's Center for Global Health Studies.
Fogarty leadership and program partners published a review of outcomes at the conclusion of a major program managed by the Center, which was intended to strengthen medical education in Africa: The Medical Education Partnership Initiative (MEPI): Strengthening Human Resources to End AIDS and Improve Health in Africa (Academic Medicine). African institutions received 11 programmatic grants, totaling $100 million in funding from the U.S. President's Emergency Plan for AIDS Relief (PEPFAR), to implement MEPI from 2010 to 2015.
Dr. Ken Bridbord retired after 35 years of service and pay tribute to his many contributions to global health research and training. Bridbord developed Fogarty's first extramural funding program—the AIDS International Training and Research Program (AITRP)— designed to help low- and middle-income countries (LMICs) build the necessary scientific capacity to respond to the devastating HIV/AIDS epidemic. Bridbord's vision that NIH field research could be advanced by investing in developing local scientific leadership on the ground in LMICs, resulted in the creation of scientific leaders who form the backbone of global HIV/AIDS research today.
2019 — To encourage low- and middle-income country (LMIC) organizations to strengthen mentoring and institutionalize the practice, Fogarty Global Health Scholars and Fellows program faculty and alumni produced a publication to serve as a guide. The publication was inspired by a series of "Mentoring the Mentor" workshops hosted in LMICs by faculty of Fogarty's Global Health Fellows and Scholars/LAUNCH program.
The African Postdoctoral Training Initiative (APTI), a collaboration of the NIH, the African Academy of Sciences, and the Bill and Melinda Gates Foundation, was launched. Fogarty manages the partnership, which provides four-year fellowships consisting of two years of training with NIH principal investigators who share the fellows' research interests. The African scientists then return to their home institutions and receive two years of support to help them continue their research and establish themselves as independent investigators.
To help boost the field of biomedical engineering in Africa, Fogarty grantees published a 22-chapter open-access volume on the topic, intended as a resource for practitioners, academics, students, and university leaders planning to establish new biomedical engineering programs. Although focused on Africa, the publication is relevant to other low- and middle-income country (LMIC) settings and provides insights to guide global health initiatives focused on technology innovation. The book was produced with support from Fogarty and Northwestern University (NU) in Chicago and was published by the University of Cape Town (UCT) Libraries.
Fogarty launched HIV-associated Noncommunicable Diseases Research at Low- and Middle-Income Country Institutions, an initiative designed to stimulate new research on the interplay between HIV and noncommunicable diseases (NCDs) in developing countries. The program aims to support locally relevant research in critical areas of HIV-associated NCDs, enhance research capacity, and build a network of researchers both within and across low- and middle-income countries (LMICs) to address this critical burden.
A Fogarty-led project to advance emergency care research in low- and middle-income countries brought together nearly 40 experts from 16 countries, some of whom are investigators supported through Fogarty's trauma and injury research program. The result was a series of six articles published as a supplement to the BMJ Global Health journal, Health research in humanitarian crises: an urgent global imperative [Open access]. Together, they provide compelling reasons for investing in emergency care research and capacity building and addresses the unique challenges developing countries face in this area of medicine.
2020 — Although Fogarty staff began working remotely as the COVID-19 pandemic swept the globe, NIH and Fogarty collaborated on a rapid response. The Fogarty community of grantees, trainees, and collaborators also leapt into action, in many cases leading their countries' pandemic response.
The National Institutes of Health announced Harnessing Data Science for Health Discovery and Innovation in Africa (DS-I Africa), an initiative intended to leverage existing data and technologies to develop solutions for the continent's most pressing clinical and public health problems. DS-I Africa is an NIH Common Fund program guided by a working group led by the Office of the Director, the Fogarty International Center, the National Institute of Biomedical Imaging and Bioengineering, the National Institute of Mental Health, and the National Library of Medicine.
In an ongoing effort to reduce sexual harassment in science, Fogarty awarded funds to 10 low- and middle-income country (LMIC) institutions to shore up relevant policies, conduct training sessions, and create awareness of the processes to report sexual harassment. The NIH Office of AIDS Research provided funds for the one-year awards.
2021 — Fogarty joined NIH Director Dr. Francis S. Collins on the strong stance he is taking to eliminate structural racism at NIH and throughout the biomedical research community. Fogarty joined Collins in condemning racism and bigotry in all its forms and stated it remains committed to its mission to work toward achieving equity for all the world's people. Fogarty also announced it is considering how it can work with grantees and collaborators to decolonize and democratize global health research.
Fogarty assessed the outcomes of its Medical Education Partnership Initiative Junior Faculty Research Training (MEPI-Jr) program following five years of activity. MEPI-Jr was established to develop research expertise and improve faculty retention at institutions in eight sub-Saharan African countries. Fogarty managed the program, which provided training, mentorship, and research support to 362 junior faculty fellows. Many said the fellowship helped them begin to envision a scientific career and provided their first opportunity for protected time to carry out research projects.
Fogarty's infectious disease modeling team made epidemiology history during the COVID-19 pandemic, collaborating with domestic and international scientists studying disease transmission. Its six-month projections via the Scenario Modeling Hub were used by the White House, the CDC, the WHO, and also some state governors to help formulate guidance for local jurisdictions.
Fogarty's Center for Global Health Studies hosted a virtual event to launch a collection of case study articles published by BMC Public Health and Conflict and Health, titled Lessons from the field: Confronting the challenges of health research in humanitarian crises. The papers describe the challenges and lessons learned by scientists conducting research in humanitarian crises and are part of a larger CGHS initiative.
As the COVID-19 pandemic continued, Fogarty awarded $3.3 million in 42 grant supplements to support research and training in a broad range of COVID-related topics.
2022 — After serving as Fogarty's longest director, Roger Glass announced he was stepping down. During his 17-year tenure as both Fogarty's director and associate director for international research at the National Institutes of Health, global health at NIH broadened from its initial focus on infectious diseases and tropical medicine to encompass chronic diseases. Under his leadership, Fogarty engaged all 27 institutes and centers of NIH in its programs; as of 2022, just under 90% of its grants receive co-funding from another IC.
2023 — Fogarty celebrates the 20th anniversary of its flagship Global Health Fellows & Scholars/LAUNCH program with a symposium featuring two panels of program alumni of both early career and well-established researchers who discussed how their 'Fogarty year' impacted their career to date. The anniversary also included a panel discussion featuring program alumni, Dr. Roger Glass and program officer Unja Hayes at the 2022 CUGH meeting in Washington, D.C.
Legislative Chronology
January 18, 1967 — Rep. Melvin Laird (Wisc.) proposed that Congress establish an international research and study center at NIH as a memorial to the late Rep. John E. Fogarty (R.I.). President Lyndon B. Johnson subsequently announced that he was seeking funds to establish the John E. Fogarty International Center for Advanced Study in the Health Sciences.
February 26, 1968 — Departmental approval was given to establish the Fogarty International Center.
March 16, 1968 — Official notice was published in the Federal Register.
July 1, 1968 — President Lyndon Johnson issued an Executive Order establishing the John E. Fogarty International Center at the National Institutes of Health. The NIH Office of International Research was abolished and several of its functions were transferred to FIC.
June 1979 — The Task Force to Assess the Missions and Functions of the Fogarty International Center reported to the director, NIH, on its year-long study of the center, reaffirming FIC's importance as the focus for international aspects of biomedical and behavioral research at NIH, and recommending specific measures for strengthening and broadening its programs.
June 1982 — FIC was designated a World Health Organization Collaborating Center for Research and Training in Biomedicine.
September 1985 — The first meeting of the FIC Advisory Board was held.
November 1985 — FIC was established in law (Public Law 99-158, sec. 482).
Biographical Sketch of Acting Fogarty Director Peter Kilmarx, M.D.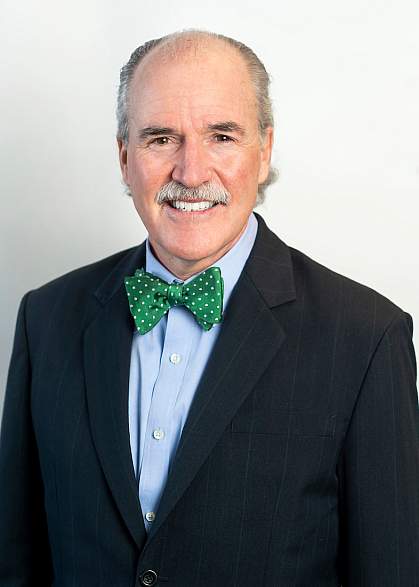 Dr. Kilmarx is an expert on infectious disease research and HIV/AIDS prevention. During his tenure at Fogarty he has led analysis of NIH global health activities, built coalitions with high-level NIH and external stakeholders, and represented the Center and NIH in national and international forums. He co-lead an initiative to transform African health professional education and research, resulting in the formation of the African Association for Health Professions Education and Research (AFREHealth), as well as the African Postdoctoral Training Initiative (APTI), which brings African postdoctoral fellows to NIH. He has also focused on efforts to increase equity in global health research and build global capacity for pandemic preparedness .
He previously served as the Center for Disease Control and Prevention's Country Director in Zimbabwe, providing oversight for 30 CDC staff who managed implementation of the U.S. efforts to reduce HIV/AIDS, tuberculosis (TB), and malaria. A Rear Admiral and Assistant Surgeon General in the U.S. Public Health Service, Dr. Kilmarx served as the CDC Ebola response team leader in Sierra Leone in September-October 2014, and as principal deputy team leader in Guinea in January-February 2015. Previously, he initiated the CDC response to the Ebola outbreak in Kasai Occidental, Democratic Republic of Congo (DRC), in 2007, and led household surveillance in the Ebola outbreak in Kikwit, DRC, in 1995.
Dr. Kilmarx held a variety of leadership positions at the CDC, including senior advisor to the Director for Health Reform and chief of the Epidemiology Branch—both in the Division of HIV/AIDS Prevention. He also served as director of the CDC partnership with Botswana to combat HIV/AIDS, TB and related conditions, as well as the chief of the CDC's Sexual Transmission Research Section in Thailand. Previously, he completed assignments in Pakistan and the DRC. An experienced clinical trials manager, he has served as principal investigator on microbicide trials in Thailand, as senior investigator on TB and HIV trials in Botswana, and as principal investigator on HIV studies he initiated at public health facilities in Zimbabwe.
After earning his M.D. from Dartmouth-Brown's Combined Program in Medicine, Dr. Kilmarx completed both his internal medicine residency and infectious disease clinical fellowship at Johns Hopkins Hospital, Baltimore. He remains board-certified in both specialties and is a fellow of the Infectious Diseases Society of America and of the American College of Physicians. He has published numerous peer-reviewed journal articles and book chapters, and serves on the editorial board of Sexually Transmitted Diseases. He began his international career as a Peace Corps volunteer in the DRC (then Zaire), where he helped develop fisheries that are still productive today.
Dr. Kilmarx has received numerous awards including the NIH Director's Group Award for piloting an NIH-Wide China Office at the U.S. Embassy in Beijing to more effectively support and accelerate NIH's research investments in China, the U.S. Public Health Service (USPHS) Distinguished Service Medal for a distinguished USPHS career responding to HIV/AIDS and other infectious disease threats and building health research capacity worldwide, and the USPHS Presidential Unit Citation, for "extraordinary courage and the highest level of performance in action throughout the United States Government's response to the Ebola outbreak."
FIC Directors
| Name | In Office from | To |
| --- | --- | --- |
| Milo D. Leavitt, Jr. | June 16, 1968 | July 1978 |
| Leon Jacobs | July 1, 1978 | June 29, 1979 |
| Edwin D. Becker (Acting) | July 1979 | April 1980 |
| Vida H. Beaven (Acting) | April 1980 | January 1981 |
| Claude Lenfant | February 1981 | July 1982 |
| Mark S. Beaubien (Acting) | July 1, 1982 | January 1984 |
| Craig K. Wallace | January 1984 | December 1987 |
| Carl Kupfer (Acting) | January 1, 1988 | July 1988 |
| Philip E. Schambra | August 1988 | September 30, 1998 |
| Gerald T. Keusch | October 1, 1998 | December 31, 2003 |
| Sharon H. Hrynkow (Acting) | January 1, 2004 | May 2006 |
| Roger I. Glass, M.D., Ph.D. | June 11, 2006 | January 14, 2023 |
| Peter Kilmarx, M.D. | January 15, 2023 | Present |
Research and Research Training Programs
Research and Reserach Training Grants
Chronic, Non-Communicable Diseases and Disorders Across the Lifespan: Fogarty International Research Training Award
Fogarty's NCD-Lifespan program comprises two subgroups. The Chronic, NCDs & Disorders Across the Lifespan program supports collaborative research training between institutions in the U.S. and LMICs. The Global NCDs & Injury Across the Lifespan Research program aims to support innovative, collaborative biomedical or behavioral/social science research in the areas of NCDs and injury throughout life in LMICs.
Data Science for Health Discovery and Innovation in Africa (DS-I Africa)
DS-I Africa facilitates the development of a robust network of health-related data science partnerships across the African continent and in the U.S., including numerous national health ministries, nongovernmental organizations, corporations and other academic institutions. The program will establish a consortium consisting of a data science platform and coordinating center (U2C); seven research hubs (U54); seven data science research training programs (U2R); and four projects focused on studying the ethical, legal and social implications of data science research (U01).
Ecology and Evolution of Infectious Diseases
This multi-agency program supports research on the ecological, evolutionary, organismal, and social drivers that infuence transmission dynamics for infectious diseases of concern in LMICs. Research focus is on the determinants and interactions of transmission among humans, non-human animals and/or plants.
Fogarty HIV Research Training Program
The overall goal of the program is to strengthen the human capacity to contribute to the ability of institutions in low- and middle-income countries to conduct HIV-related research on the evolving HIV-related epidemics in their country and to compete independently for research funding. With co-funding from other NIH Institutes, Centers and Offices, Fogarty has provided 25 years of support to HIV research through two HIV research training programs: the AIDS International Training and Research Program (AITRP) and the International Clinical, Operations and Health Services Research Training Award for AIDS TB program (ICOHRTA AIDS TB). Fogarty has consolidated these two programs into the new Fogarty HIV Research Training Program.
Global Brain Disorders Research
The Global Brain and Nervous System Disorders Research across the Lifespan program supports collaborative research and capacity building projects relevant to LMICs on brain and nervous system disorders throughout life. Exploratory and developmental research grants (R21) help researchers develop collaborations, build research capacity and conduct pilot studies. Research grants (R01) support well-developed collaborations and capacity building for research networks within institutions, countries or regions.
Global Environmental and Occupational Health (GEOHealth)
The GEOHealth program supports paired consortia led by a LMIC institution and a U.S. institution to plan research, research training and curriculum development activities that address and inform priority national and regional environmental and occupational health policy issues. Initially the program will foster the planning for multidisciplinary GEOHealth hubs, which will lead collaborative research and training for focal environmental and occupational health issues in several core science areas, including fields such as epidemiology, biostatistics, genetics, environmental science, industrial hygiene, systems science, toxicology, behavioral science and implementation science.
Global Infectious Disease Research Training Program
This program addresses research training needs related to infectious diseases that predominantly impact people living in developing countries. The focus is on a major endemic or life-threatening emerging infectious disease, neglected tropical disease, infections that frequently occur as a co-infection in HIV infected individuals, or infections associated with noncommunicable disease conditions of public health importance in LMICs.
Global Noncommunicable Diseases and Injury Research
Fogarty's NCD-Lifespan program comprises two subgroups. The Chronic, NCDs & Disorders Across the Lifespan program supports collaborative research training between institutions in the U.S. and LMICs. The Global NCDs & Injury Across the Lifespan Research program aims to support innovative, collaborative biomedical or behavioral/social science research in the areas of NCDs and injury throughout life in LMICs.
Global Trauma and Injury Research Training Program
This program aims to strengthen injury and trauma research capacity at academic institutions in LMICs. Areas of study include but are not limited to: childhood injuries; intimate partner, domestic and gender-based violence; policy; prevention, treatment and rehabilitation of trauma and injury; and implementation science.
HIV-associated Noncommunicable Diseases Research at LMIC Institutions
This program aims to support locally relevant research in critical areas of HIV-associated noncommunicable diseases at LMIC institutions, to enhance research capacity and build a network of researchers both within and across LMICs to address this critical burden.
International Bioethics Training
These programs support education and research training to develop ethics expertise in LMICs. The programs complement other global health research and research training programs in the mission areas of NIH Institutes and Centers. The International Research Ethics Education & Curriculum Development Award (R25) supports curriculum development for master's level courses; courses for skill development; and mentoring activities. The International Bioethics Research Training Program (D43) supports LMIC-U.S. collaborative institutional bioethics doctoral and postdoctoral research training programs to prepare trainees
International Tobacco and Health Research and Capacity Building Program
This program encourages transdisciplinary approaches to the international tobacco epidemic to reduce the global burden of tobacco-related illness. The program is designed to promote international cooperation between investigators in the U.S. and other high-income nation(s) pursuing research programs on tobacco control, and scientists and institutions in low- and middle-income nation(s), where tobacco consumption is a current or anticipated public health urgency.
Mobile Health: Technology and Outcomes in Low and Middle Income Countries
This program supports projects studying the development, validation, feasibility, and effectiveness of innovative mHealth interventions or tools suited to LMICs. Research focuses on the utility of new or emerging technology, platforms, systems, or analytics. The goal of the mHealth program is to catalyze innovation through multidisciplinary research and develop an evidence base for the use of mHealth technology to improve health outcomes in LMICs (R21/R33).
Reducing Stigma to Improve HIV/AIDS Prevention, Treatment and Care in LMICs
This program seeks to develop and test interventions to reduce the impact of HIV-associated stigma on the prevention and treatment of HIV infection and/or AIDS, and on the quality of life of People Living with HIV and/or AIDS.
Career Development for Individuals
African Postdoctoral Training Initiative (APTI)
APTI, a postdoctoral training program for African citizens, is implemented by the African Academy of Sciences in partnership with NIH and the Bill & Melinda Gates Foundation. Fellows are trained and supported to become scientific leaders who can advocate for increased research and innovation projects in Africa. Fellows begin the four-year program at an NIH intramural research laboratory where they train for two years before returning to their home institutions in Africa for another two years of research.
Emerging Global Leader Award
The Emerging Global Leader Award aims to provide research support and protected time to individual research scientists from LMICs who hold academic junior faculty positions or research scientist appointments at LMIC academic or research institutions.
Fogarty-IeDEA Mentorship Program (FIMP)
FIMP helps current and former Fogarty trainees and regional investigators affiliated with the International Epidemiology Databases to Evaluate AIDS (IeDEA). IeDEA is an international research consortium, established in 2006 by the National Institute of Allergy and Infectious Diseases. IeDEA houses data on more than two million adults and 200,000 children and teens living with HIV.
Fulbright-Fogarty Fellowships in Public Health
Fulbright-Fogarty Fellowships in Public Health are offered through a partnership between the Fulbright Program and Fogarty. These awards aim to promote the expansion of research in public health and clinical research in resource-limited settings.
Global Health Program for Fellows and Scholars/Launching Future Leaders in Global Health
LAUNCH supports predoctoral, postdoctoral and pre-professional trainees from the U.S. and LMICs. Grantees receive one year of mentored global health research training at established biomedical and health research institutions and project sites in LMICs. The program operates through seven U.S. university consortia, which help provide supportive mentorship, research opportunities, and a collaborative research training environment for trainees.
International Research Scientist Development Award (IRSDA)
IRSDA provides support and protected time (three to five years) for an intensive, mentored research career development experience in an LMIC. Fogarty invites applications from early career investigators who are at least two years beyond conferral of doctoral degree—advanced postdoctoral U.S. research scientists and recently-appointed U.S. junior faculty—in any health-related discipline. Successful applicants will propose career development activities and a research project related to the health priorities of the LMIC.
Japan Society for the Promotion of Science
The JSPS program provides postdoctoral extramural fellowships that allow U.S. and permanent resident scientists to conduct cooperative research under host researchers in Japan. Similar intramural fellowships allow Japanese biomedical and behavioral scientists to conduct research at NIH.
Korean Biomedical Scientist Fellowship Program (KBSFP)
KBSFP offers fellowship awards to support biomedical and behavioral research projects with potential commercialization by early-stage Korean postdoctoral researchers at NIH laboratories. The program is supported by the Korean Research Institute of Bioscience and Biotechnology of the Korea Ministry of Science and ICT in cooperation with NIH.
Korean Visiting Scientist Training Award (KVSTA)
KVSTA is supported by the Korea Health Industry Development Institute of the Korea Ministry of Health and Welfare in cooperation with NIH and offers fellowship awards to support biomedical and behavioral research projects in NIH laboratories by Korean early-stage postdoctoral researchers.
Fogarty Organization
Division of International Relations
The international relations division develops new partnerships among U.S. scientists, institutions, and counterparts abroad to advance research and training in the biomedical and behavioral sciences. The division works on behalf of Fogarty and the whole of NIH to identify opportunities for collaboration with foreign science-funding agencies, the U.S. Department of State, U.S. technical agencies, and international organizations. It forms agreements with other nations to establish research collaborations and commitments for home country support for foreign researchers returning from NIH fellowships to facilitate their successful re-entry.
Division of International Epidemiology and Population Studies
Fogarty's in-house scientists conduct research on the epidemiology and mathematical modeling of infectious diseases. Primary concentrations include cross-national studies of mortality patterns with special emphasis on influenza, vector-borne diseases, and vaccine-preventable diseases. Since 2000, these scientists, with collaborators in more than 24 countries, have produced research used to guide domestic and international policy in the development of countermeasures for potential bioterror agents and public health measures to control the spread of infectious diseases.
Division of International Science Policy, Planning, and Evaluation
The policy division provides strategic guidance to Fogarty's director on the development, analysis and evaluation of Fogarty's programs and on international science policy issues. The division tracks activities of international funding agencies and research trends in global health. The division also advises Fogarty's director on legislative and partnership matters.
Center for Global Health Studies
In partnership with NIH Institutes and Centers, the Center for Global Health Studies identifies emerging research priorities and stimulates new scientific directions in global health, and supports multidisciplinary collaboration and short-term training to address pressing global health problems, complementing the strategic guidance efforts of Fogarty's Division of International Science Policy, Planning and Evaluation.
Division of International Training and Research
The international training and research division administers research grants, training grants and fellowship programs at sites in more than 100 countries. Fogarty programs that build the research pipeline are anchored to peer-reviewed research grants and designed to be collab­orative, long term and flexible. Nearly a quarter of Fogarty awards are made directly to robust research institutions in the developing world. The remaining grants support scientists at U.S. institutions who collab­orate with colleagues abroad. About one-third of Fogarty's grants focus on scientific discovery, and two-thirds support research training.
This page last reviewed on September 7, 2023