You are here
Joseph James Kinyoun, M.D.
Director, Hygienic Laboratory, August 1887 - April 30, 1899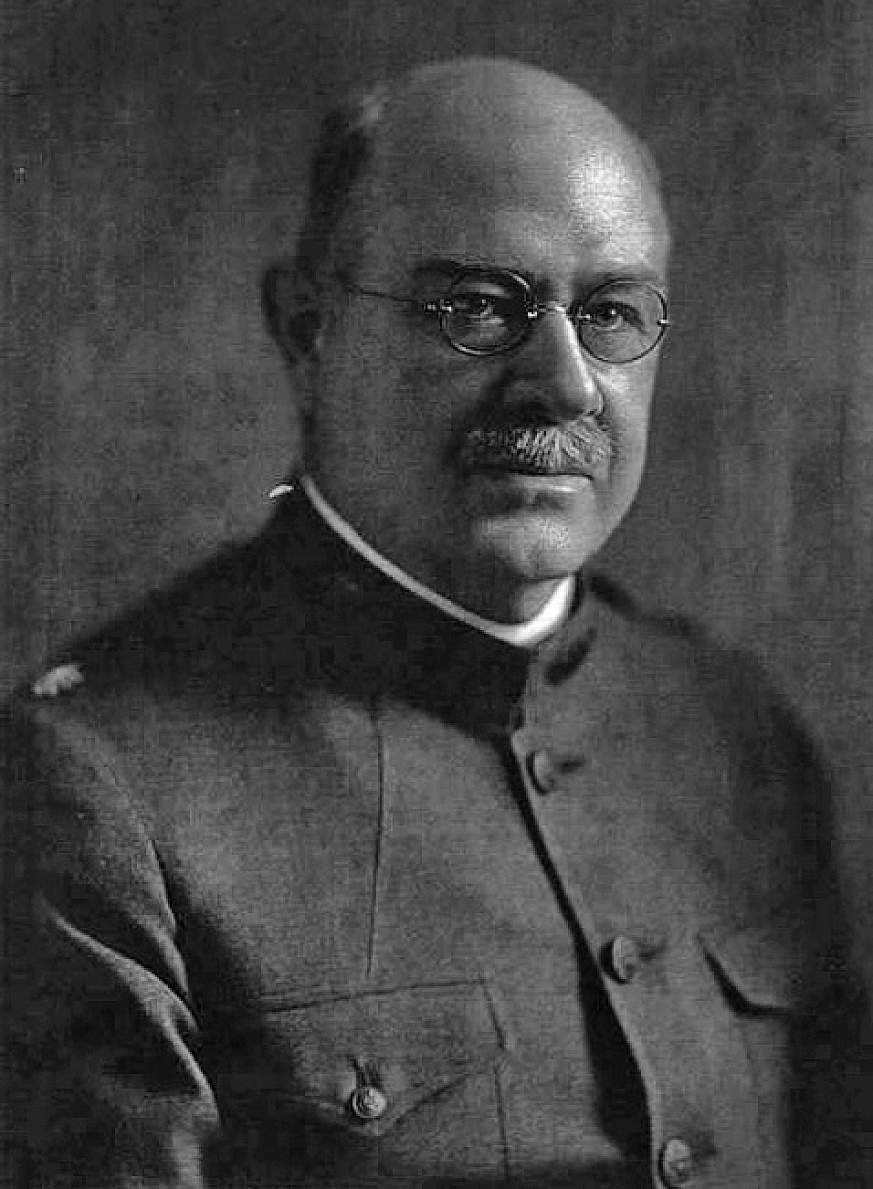 Founder and director of the Hygienic Laboratory, Dr. Joseph J. Kinyoun introduced scientific research into the Marine Hospital Service. His interest in bacteriology and his isolation of the cholera organism laid the groundwork for the present health research program of NIH.
Dr. Kinyoun received his M.D. degree from New York University in 1882 and did postgraduate work in Europe under the German bacteriologist, Robert Koch.
Dr. Kinyoun joined the Marine Hospital Service in 1886. In a one-room laboratory on Staten Island, N.Y., he applied new techniques he had learned in Europe, enabling him to isolate the organism that causes cholera. The Hygienic Laboratory was established in August 1887 and Dr. Kinyoun served as its director until April 30, 1899.
During his government career, Dr. Kinyoun designed the Kinyoun-Francis sterilizer, a shipboard disinfecting apparatus. In 1903 he retired from public service and, after working in private industry and as a professor at the George Washington University, he became a bacteriologist in the District of Columbia Health Department.
This page last reviewed on August 6, 2015