You are here
Robert S. Stone, M.D.
Director, National Institutes of Health, May 29, 1973 - January 31, 1975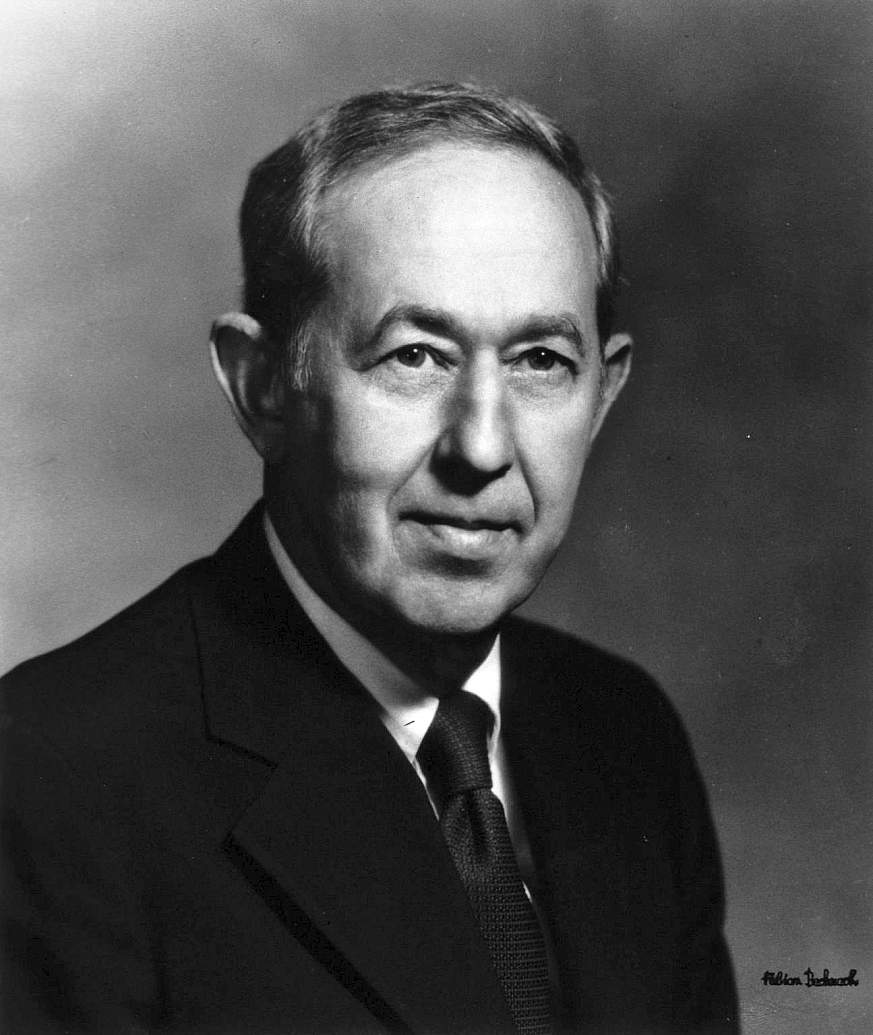 Dr. Robert S. Stone, former vice president for health services and dean of the school of medicine at the University of New Mexico, became the 10th NIH director on May 29, 1973, appointed by President Richard Nixon.
He received his B.A. in 1942 from Brooklyn College and his M.D. from the State University of New York College of Medicine in 1950. Dr. Stone was an instructor in pathology at Columbia University College of Physicians and Surgeons from 1950 to 1952.
Following his 1950-1952 internship and assistant residency in pathology at New York's Presbyterian Hospital, Dr. Stone moved to Los Angeles and joined the faculty of UCLA's School of Medicine, department of pathology.
From 1957 to 1959 as part of his academic duties he was deputy coroner at Los Angeles County, and for several years was pathologist for the Los Angeles Shriners Hospital for Crippled Children.
While on sabbatical as a visiting scientist at the Rockefeller Institute in 1959, he was credited with demonstrating by electron microscopy that the Shope papilloma virus of rabbits could be found in mature skin cells, but was undetectable, although presumed present, in younger growing cells.
Based on his observation of autopsies of atomic bomb victims in Hiroshima, Japan, Dr. Stone was one of the first researchers to suggest that radiation exposure increases the incidence of certain known diseases rather than creating new types. He served as chief of research in pathology for the Atomic Bomb Casualty Commission from 1959 to 1960.
He contributed to the concept of developing a method control population to study the normal incidence of various diseases for comparison, as was subsequently done.
It was as a result of this work and his continuing interest that he was appointed to the NAS Advisory Committee on the Atomic Bomb Casualty Commission.
Dr. Stone joined the University of New Mexico School of Medicine as chairman of the department of pathology in 1963, and became dean of the school in 1968. Prior to his appointment as NIH director, he took a year's leave from the university and was a visiting professor at the Sloan School of Management, MIT.
He became dean of the School of Medicine of the University of Oregon Health Sciences Center and vice president of the Health Sciences Center in August 1975. In August of 1978, he was appointed dean of the College of Medicine at Texas A & M University in August of 1978.
This page last reviewed on March 3, 2017