You are here
Research for Healthy Living
Arthritis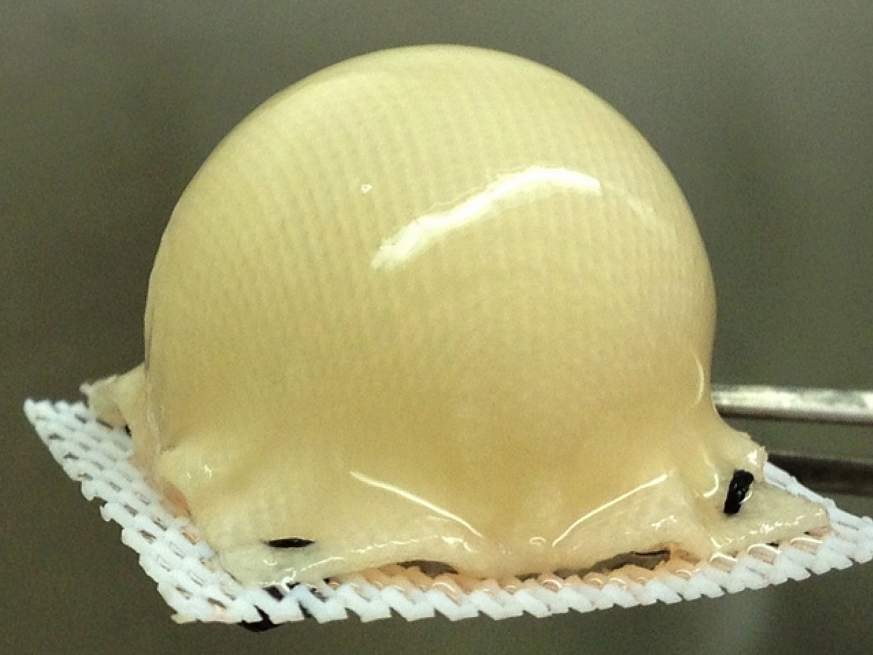 Guilak Lab, Washington University
Many people, as they age, notice discomfort in their knees, hips, hands, or other joints. They also feel stiff when they get up. Over time, people with osteoarthritis, which causes these symptoms, can develop physical deformities that affect mobility, productivity, and quality of life. 
Over the past decades, scientists have made important strides toward helping people manage osteoarthritis. This research has shown that successful treatment programs involve a combination of patient-guided therapies – including exercise, weight control, and rest and relief from stress on joints. In addition, novel approaches to combining pain medicines, surgery, and complementary and alternative therapies have provided millions with relief. New approaches utilizing regenerative medicine may ultimately provide benefit, but are still very much in the experimental phase (see "Regenerative Medicine").
Osteoarthritis is the most common form of arthritis, but there are about 100 rheumatic diseases in all. Thanks to NIH research, the outlook has improved dramatically for rheumatoid arthritis, which generally appears much earlier in life than osteoarthritis. As recently as 30 years ago, treatment was limited to aspirin, gold salts, and heat rubs such as methyl salicy-late (the active ingredient in BENGAY®), none of which worked well and could produce serious side effects. NIH research led to three FDA-approved medicines that have had a remarkable effect on the lives of people who live with rheumatoid arthritis, reducing pain and swelling, increasing energy, and even helping to repair joint damage.
Research without borders
Online communication and wide availability of international travel have led to globalization of knowledge, business, education, as well as many other things, including disease. Science and medicine know no borders, and knowledge gained through NIH research has had a dramatic impact internationally on both infectious and non-infectious diseases. Major technology advances have allowed scientists to read the genetic language of disease-causing bacteria, viruses, and parasites. That information has led to effective ways to manage well-known threats like malaria, tuberculosis, and HIV/AIDS, but also to new approaches for managing conditions that are uncommon in the United States, but rampant in the developing world. These include diarrheal diseases caused by viruses and many infections triggered by parasites. The globalization of chronic, non-communicable diseases like cancer, heart disease, obesity, and depression contribute to more than half of all deaths in the developing world and substantial disability, and NIH collaborations are tackling this ongoing crisis that has ripple effects on regional economic health and stability.
This page last reviewed on November 16, 2023