You are here
November 3, 2022
Dr. Nina Schor named NIH Deputy Director for Intramural Research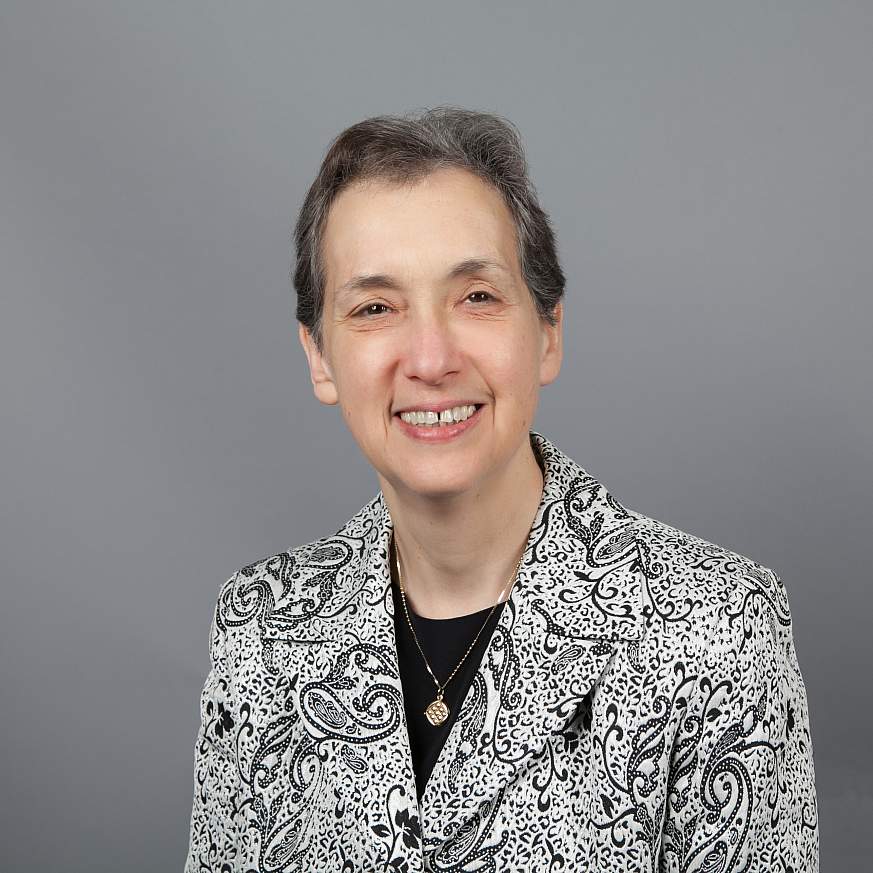 I am delighted to announce the selection of Nina F. Schor, M.D., Ph.D., as the NIH Deputy Director for Intramural Research (DDIR) in the NIH Office of the Director. In this role, Dr. Schor will lead the NIH Intramural Research Program (IRP) and facilitate coordination and collaboration among the 24 NIH institutes and centers that are a part of NIH's research community. Dr. Schor has been serving in this role in an acting capacity since August 1, 2022, when Michael M. Gottesman, M.D., who served as NIH DDIR for 29 years, stepped down. Dr. Schor begins her official tenure on November 6, 2022.
In addition to leading the IRP, Dr. Schor is responsible for the selection and approval of new NIH principal investigators, human subjects research protection, research integrity, technology transfer and animal care and use for the IRP. She also will spearhead efforts to train the next generation of biomedical and behavioral researchers at NIH, as well as  foster a diverse and inclusive culture across the IRP.
Dr. Schor has extensive experience as an educator, scientist, clinician and administrator. She joined NIH in January 2018 as Deputy Director of the National Institute of Neurological Disorders and Stroke (NINDS), and in May 2021, she also assumed the role of Acting Scientific Director of NINDS. As NINDS Deputy Director, she guided the institute's strategic planning activities, career development programs, maternal and child neurologic health collaborations with other NIH institutes and the creation and implementation of the Ultra-Rare GENe-based Therapies (URGenT) Network. Prior to joining NIH, Dr. Schor worked at the University of Rochester, where for nearly 12 years she held the positions of Chair of the Department of Pediatrics and Pediatrician-in-Chief of the Golisano Children's Hospital. Prior to that, she spent 20 years building her academic and scientific career at the University of Pittsburgh, culminating with her roles as Associate Dean for Medical Student Research and Chief of the Division of Child Neurology in the Departments of Pediatrics and Neurology.
Dr. Schor earned her Ph.D. in medical biochemistry from Rockefeller University and her M.D. from Cornell University Medical College. Her residency and postdoctoral fellowship training in pediatrics, child neurology, and molecular biochemistry and pharmacology took place at Harvard University Medical School and Boston Children's Hospital, where she began her three-decades-long, NIH-funded research efforts focused on targeted therapy for neuroblastoma, a type of pediatric cancer, and neuronal cell death caused by oxidative stress, which occurs when harmful forms of oxygen molecules damage cells. 
Please join me in officially welcoming Dr. Schor to the NIH leadership team.
Lawrence A. Tabak, D.D.S., Ph.D.
Performing the Duties of the NIH Director