You are here
March 5, 2019
New committee to help guide HEAL Initiative efforts to address pain and addiction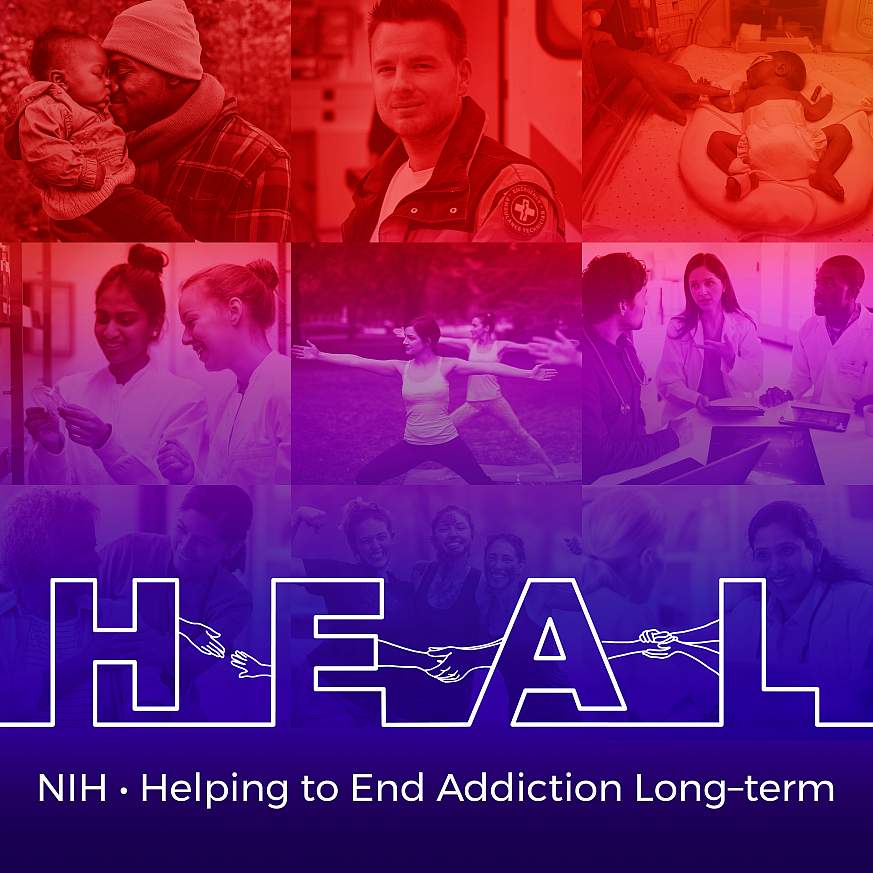 A major priority of the NIH HEAL (Helping to End Addiction Long-term) Initiative for addressing the opioid crisis is to expand the number of treatment options available to the more than 50 million American adults affected by chronic pain and the 2 million suffering from addiction. This includes efforts to develop new, non-addictive medications and medical technologies that reduce the need for opioids.  To help guide our research in this area, we have tapped experts from across disciplines and sectors to form the HEAL Partnership Committee (HPC), a subgroup of the HEAL Multi-Disciplinary Working Group. The HPC comprises experts in drug and medical device development, research, and bioethics, and includes critical patient representation.  The HPC provides a forum for sharing existing data and knowledge about past pain therapy development, considering the existing assets in the research and biomedical community, and coordinating the collection of information and materials. 
NIH will solicit promising, well-characterized drug and device-based pain treatment candidates for testing in the HEAL early-phase pain investigation clinical network (EPPIC Net).  The National Institute of Neurological Disorders and Stroke, which is NIH's lead on pain research, is running the EPPIC Net solicitations and evaluations, and will integrate the findings with other HEAL research efforts. NIH, through its established advisory councils, will leverage the expertise of HPC members to share lessons learned from previously unsuccessful efforts to develop new pain treatments. This includes studying current limitations in models of pain, comparing and harmonizing data with relevant similar industry trials, and making use of existing industry tools for rapid testing of candidates and targets for treating pain.
To support these goals, NIH has signed a memorandum of understanding with industry professional organizations Advanced Medical Technology Association (AdvaMed), Biotechnology Innovation Organization (BIO), and Pharmaceutical Research and Manufacturers of America (PhRMA) as well as the Foundation for the National Institutes of Health (FNIH).  These partners have agreed to communicate opportunities to advance the goals of the NIH HEAL Initiative to members and identify representatives with scientific expertise who may provide knowledge and guidance.  FNIH will provide meeting and communication support.  NIH will make all decisions on HEAL Initiative research efforts, and consistent with the recommendations of the Advisory Committee to the Director, will be the sole source of research funding through NIH grant and procurement procedures. The FNIH will not solicit monetary donations.
With the contributions of the many NIH institutes and centers, our sibling agencies within the Department of Health and Human Services, and the academic, biotechnology, pharmaceutical, medical technology, and patient collaborators on the HPC, we have an opportunity to bring the best science to bear on this crisis. We have important and exciting work ahead of us.
Francis S. Collins, M.D., Ph.D.
Director, National Institutes of Health