You are here
Preventing HIV-Related Heart Disease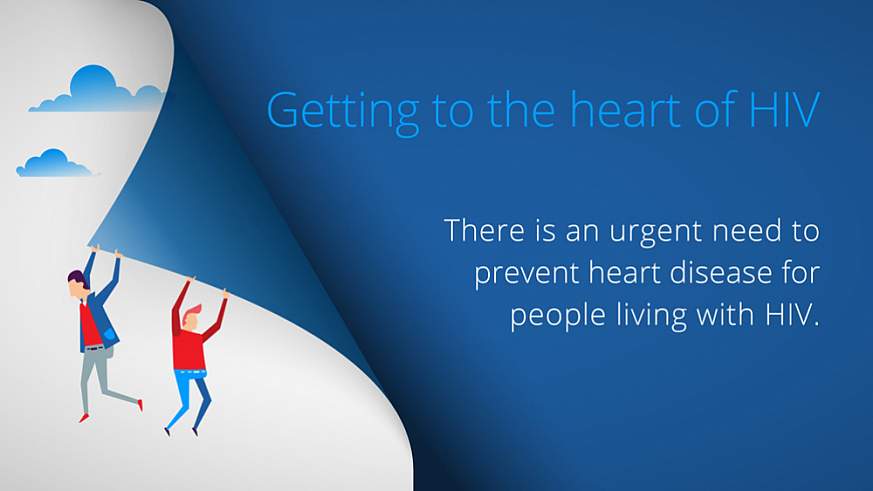 As people living with HIV grow older, heart disease is emerging as a major public health problem despite effective treatments that suppress the virus and extend life. Research supported by the National Institutes of Health suggests that people living with HIV are 50 to 100 percent more likely to develop cardiovascular disease, including heart attack and stroke, than people without HIV. Currently, there are no approved strategies for heart disease prevention tailored to people living with HIV.
To address the urgent need to prevent cardiovascular disease in people living with HIV, the National Heart, Lung, and Blood Institute and the National Institute of Allergy and Infectious Diseases launched the Randomized Trial to Prevent Vascular Events in HIV, or REPRIEVE trial. The study aims to determine whether a daily dose of a cholesterol-lowering statin can reduce the risk of cardiovascular disease in people living with HIV who would not normally be prescribed a statin.
A number of factors combine to put people with HIV at increased risk for cardiovascular disease. First, HIV causes inflammation that results in activated immune cells, both of which contribute to plaque buildup in the arteries. This in turn leads to cardiovascular disease. Second, a well-documented consequence of certain antiretroviral drugs is higher cholesterol levels, which may contribute to cardiovascular disease risk. And third, the rates of some conventional risk factors for cardiovascular disease, such as smoking, are also higher in the HIV-infected population.
REPRIEVE investigators will follow the participants for up to six years, assessing them for the development of major adverse cardiovascular events, such as heart attacks and strokes. The researchers will also evaluate the safety of statin therapy; the effects of statins on cholesterol levels, immunologic parameters, and serious non-cardiovascular disease events, such as new-onset diabetes; and gender differences in the effects of statins on people with HIV. This large trial is seeking to enroll 6,500 older adults across the United States and abroad to participate.
Learn more about this historic chance to address the growing problem of HIV-related heart disease. Visit www.reprievetrial.org or call 1-877-29-HEART today.
This page last reviewed on September 18, 2017