You are here
"Alzheimers? Make It a Distant Memory." Poster
Help get the word out! You can help raise public awareness of clinical trials by displaying this poster in your clinic or hospital. Simply download the poster at the size you want and print out as many copies as you need.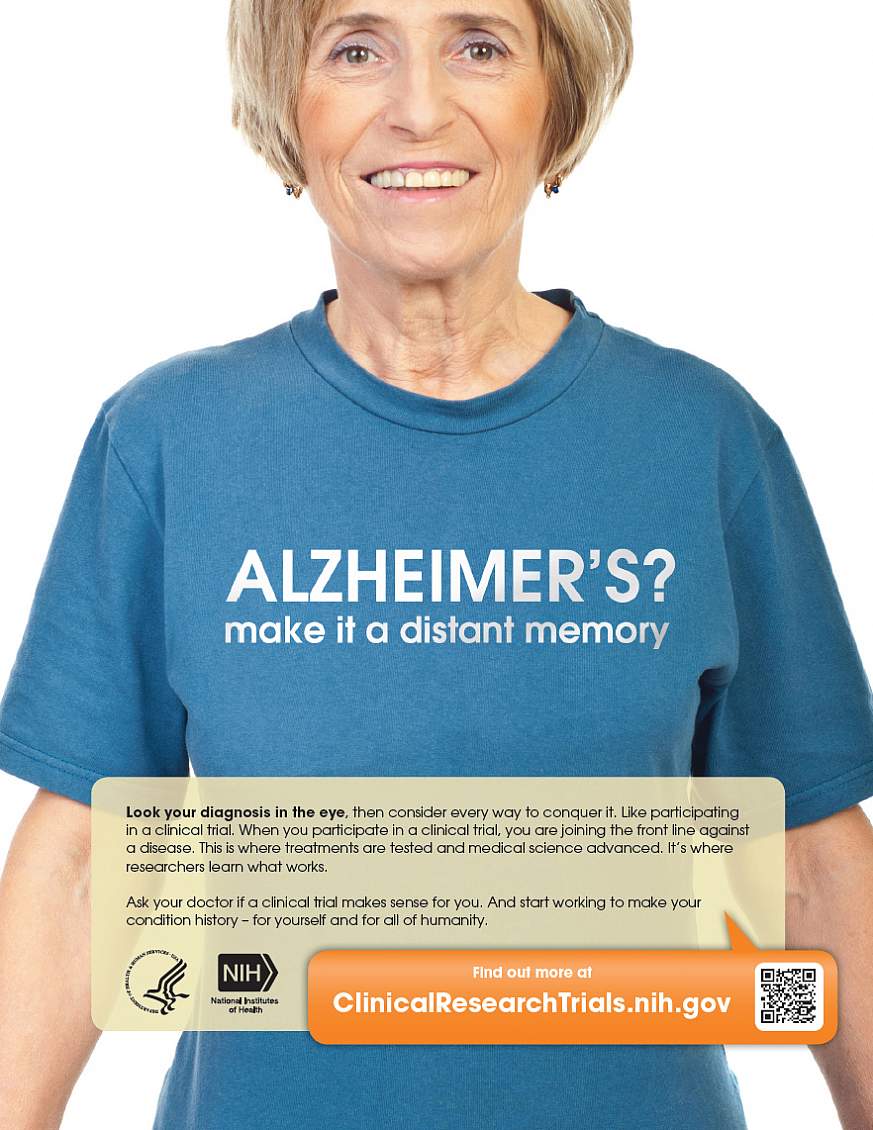 Poster Description
This poster dislays a smiling woman wearing a t-shirt with the words "ALZHEIMERS? make it a distant memory."
The poster includes the logos for the U.S. Department of Health and Human Services and the National institutes of Health.
Poster Text
Look your diagnosis in the eye, then consider every way to conquer it. Like participating in a clinical trial. When you participate in a clinical trial, you are joining the front line against a disease. This is where treatments are tested and medical science advanced. It's where researchers learn what works.
Ask your doctor if a clinical trial makes sense for you. And start working to make your condition history — for yourself and for all of humanity.
Find out more at ClinicalResearchTrials.nih.gov.
This page last reviewed on November 20, 2023