You are here
Trial examines two types of digital mammography for breast cancer screening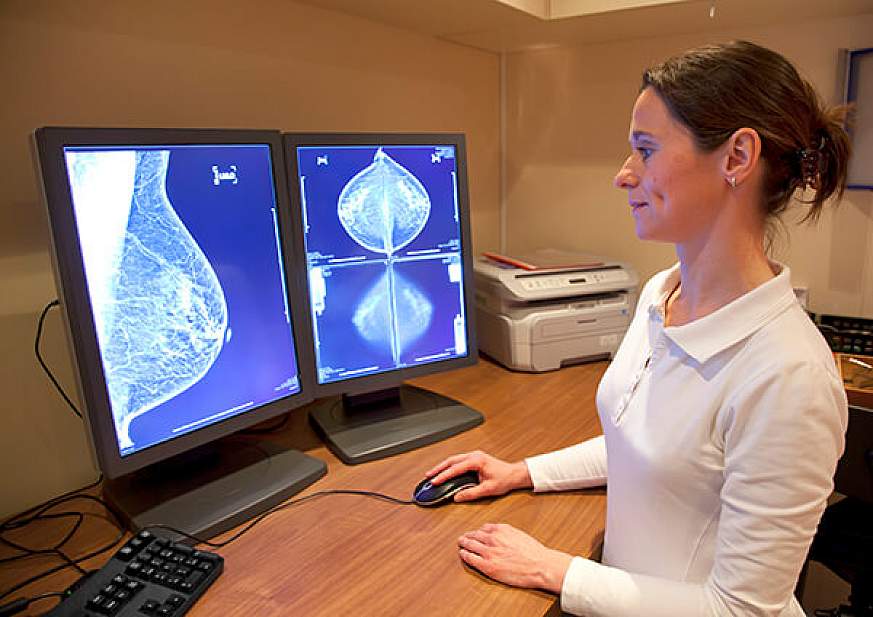 iStock
The Tomosynthesis Mammographic Imaging Screening Trial (TMIST), the first randomized trial to compare two types of digital mammography for breast cancer screening, is now open for enrollment. The study was developed by the National Cancer Institute (NCI), part of the National Institutes of Health, and the ECOG-ACRIN Cancer Research Group. Researchers are enrolling healthy women ages 45 to 74 who are already planning to get routine mammograms. By taking part in TMIST, the 165,000 participants will provide critical information that will help researchers learn how to most effectively screen women for breast cancer and help women make informed decisions about the screening tests in the future.
"Nearly 50 million screening mammograms occur each year in the United States, yet it has been decades since a large-scale randomized trial of mammography has been done," said Worta McCaskill-Stevens, M.D., director of the NCI Community Oncology Research Program (NCORP), the NCI program supporting the trial. "The evolution of mammography technology provides us with an opportunity to fill in the gaps in our knowledge about two available breast cancer screening tests."
TMIST is comparing two types of digital mammography approved by the Food and Drug Administration: tomosynthesis (known as three-dimensional, or 3-D) and conventional (two-dimensional, or 2-D). Although the newer 3-D mammography technology is likely to detect more findings that require follow-up, it is also likely to lead to more procedures and treatments. It is not known if this newer mammography technology is reducing a woman's risk of developing a life-threatening (advanced) cancer compared with 2-D mammography. The TMIST trial aims to find out. Scientists designed the research to answer that key 3-D question and hope the findings also, eventually, will help clear some of the confusion surrounding best screening practices.
Read More
This page last reviewed on December 11, 2017