You are here
Working to Prevent Breast Cancer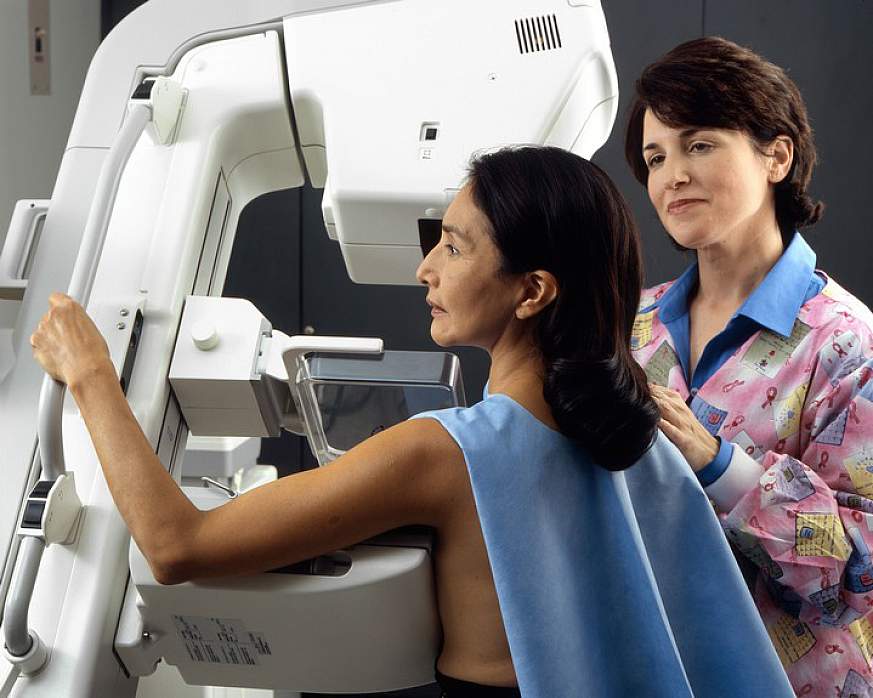 Breast cancer takes a tremendous toll on women and men, as well as their families and communities. The National Institute of Environmental Health Sciences (NIEHS) funds and conducts several clinical studies to identify environmental exposures that may increase breast cancer risk. This research will eventually help scientists design interventions for preventing exposures that contribute to disease.
Sister Study — In collaboration with other breast cancer groups, NIEHS recruited more than 50,000 women to participate in the Sister Study. Participants include women diagnosed with breast cancer from across the United States and Puerto Rico. Some findings published in 2013 include:
Tubal ligation, or surgery that closes the tubes connecting a woman's uterus and ovaries, was not found to affect overall breast cancer risk. (Abstract)
DNA methylation patterns in blood cells could prove to be an effective indicator of who will develop breast cancer. (Abstract)
Two Sister Study — With funding from the Susan G. Komen for the Cure, NIEHS successfully enrolled more than 1,400 women with young-onset breast cancer and their parents in this offshoot of the Sister Study.
Women younger than 50 who experienced symptoms of menopause were less likely to develop young-onset breast cancer. (Abstract)
Women who got pregnant after hormonal fertility treatments were more likely to develop breast cancer, compared to women who used these drugs but did not conceive. (Abstract)
Breast Cancer and the Environment Research Program (BCERP) — NIEHS and the National Cancer Institute co-fund the BCERP, which supports multidisciplinary scientists, clinicians, and community partners in their studies of environmental exposures and breast cancer.
The BCERP Windows of Susceptibility Studies are examining how breast cancer risk relates to environmental exposures that occur during periods of human development.
The BCERP Puberty Study is tracking more than 1,200 young girls to understand predictors of early puberty that are associated with increased breast cancer risk.
This page last reviewed on March 18, 2016