You are here
Language Access in Clear Communication
Language Access at NIH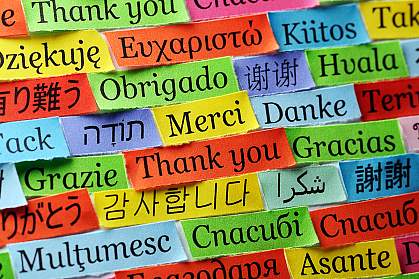 Language can be a clear, profound barrier to health literacy. Language barriers and the inability to read or understand health information can pose serious health risks to individuals with limited English proficiency (LEP). Language is therefore a critical component of any effort to improve communication and access to quality health care for patients, their family members, caregivers, and friends.
Challenges to removing language barriers include the following:
Often, there is no right or wrong in translating certain concepts and words.
Some words and ideas, especially complex or technical ones, may defy simple translation, making comprehension difficult.
There is great diversity and variation in the language skills and abilities of individuals, including translators and interpreters.
Context — geographic and cultural, for example — is often the most important component in health communication.
To improve access for individuals with limited English proficiency, the NIH implemented an agency-wide Language Access Plan (LAP). The goal of the plan is to improve access for eligible LEP persons to many of the agency's public programs and activities. The focus of the LAP plan is to provide for communications in the preferred language when a patient has limited English proficiency.
Language Access is integral to the NIH's commitment to the development of accessible and effective health, science, and medical information for broad public dissemination.
The NIH Language Access Program is coordinated by the Office of Equity, Diversity, and Inclusion. The program is designed to help the agency provide meaningful access to individuals who do not speak English as their primary language. Available areas of support include translation of written materials, oral language assistance, and translation of digital information and web content. 
Government-Wide Language Access Planning
On August 11, 2000, the President signed Executive Order 13166, "Improving Access to Services for Persons with Limited English Proficiency". The Executive Order requires Federal agencies to examine the services they provide, identify any need for services to those with limited English proficiency (LEP), and develop and implement a system to provide those services so LEP persons can have meaningful access to them.
Information about government-wide language access planning and programs, including Executive Order 13166, Title VI of the Civil Rights Act of 1964 (Title VI), and Title VI regulations regarding language access. To learn more, visit LEP.gov.
The Language Access Plan of the U.S. Department of Health and Human Services is online for reference.
This page last reviewed on August 31, 2022