You are here
November 2, 2009
Antipsychotics May Boost Weight in Youths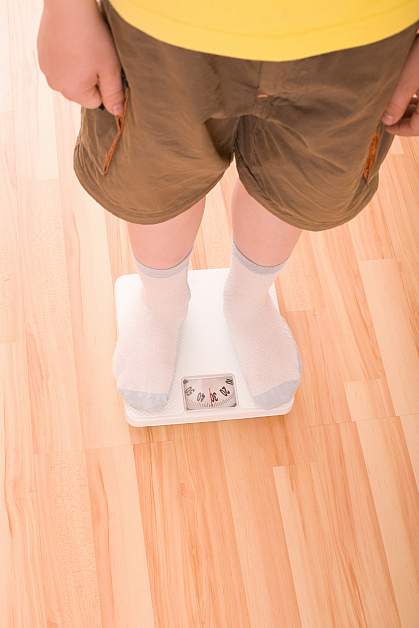 Children and teens taking second-generation antipsychotic medications had rapid and significant weight gain, as well as troublesome changes to cholesterol levels and other metabolic measures, a new study reports. The researchers urge that the potential risks and benefits of these medications be carefully assessed and monitored in youths.
A growing number of children and teens nationwide take antipsychotic drugs to treat a host of mental disorders, including schizophrenia, bipolar disorder and autism. A new generation of "atypical" antipsychotics, introduced in the 1990s, reduced the risk of movement-related side effects—like muscle spasms and rigidity—seen with older antipsychotics. But mounting evidence has pointed to a risk of weight gain and harmful metabolic changes in adults.
To learn more about the drugs' metabolic side effects in youths, Dr. Christoph Correll of the Zucker Hillside Hospital in Glen Oaks, NY, led the largest clinical trial to date looking at first-time use of atypical antipsychotic medications in children and teens. The research was supported in part by NIH's National Institute of Mental Health (NIMH) and National Center for Research Resources (NCRR).
The study included 272 patients, ages 4 to 19, who'd not previously taken antipsychotic drugs. Most children received either aripiprazole (Abilify), olanzapine (Zyprexa), quetiapine (Seroquel) or risperidone (Risperdal) for about 11 weeks. Their doctors chose which drug each child would get and at what dose. Fifteen patients who refused or stopped medications early served as a comparison group.
In the October 28, 2009, issue of the Journal of the American Medical Association, the researchers reported that each medication led to significant increases in weight, fat mass and waist circumference. Weight rose highest in patients taking olanzapine, with an average increase of nearly 19 pounds. The smallest weight gain—still nearly 10 pounds on average—was seen in patients taking aripiprazole. Those in the comparison group gained an average of less than a half-pound.
These weight gains were much greater than those reported by previous studies of antipsychotics in children. But unlike earlier research, the new study focused on first-time use of antipsychotics, which sidesteps confounding effects of prior antipsychotic use and related weight gain.
Patients taking olanzapine also had significant increases in fasting glucose, insulin and insulin resistance—potential markers of future diabetes. Those taking olanzapine or quetiapine had significant adverse changes in total cholesterol, triglyceride, non-HDL (bad) cholesterol levels and the ratio of triglycerides to HDL cholesterol. With risperidone, only triglyceride levels rose significantly. In contrast, no significant changes to these metabolic measures occurred in the aripiprazole group or the comparison group.
"Our findings suggest increased caution in prescribing [these drugs] to pediatric patients," Correll says. Excess fat mass and waist circumference greatly boost the risk for future heart disease. Increases in triglycerides and the ratio of triglycerides to HDL cholesterol are indicators of future insulin resistance.
The use of atypical antipsychotics may be life-saving for some children with severe mental illness. However, the researchers recommend more frequent monitoring of metabolic measures after children begin treatment.
—by Vicki Contie
Related Links