You are here
August 10, 2015
Benefits of Early Antiretroviral Therapy in HIV Infection
At a Glance
Starting antiretroviral therapy early in HIV-infected people prevents serious AIDS-related and non-AIDS-related diseases.
The findings will help guide decisions regarding antiretroviral therapy.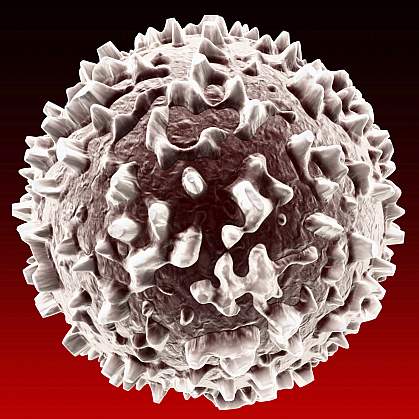 Petersimoncik/iStock/Thinkstock
AIDS is caused by HIV, a retrovirus that attacks the immune system. The virus destroys CD4+ T cells, a type of white blood cell that's vital to fighting off infection. The number of these cells, known as a CD4+ count, is a key measure of immune system health. After people get infected with HIV, their immune system becomes progressively weaker from the HIV infection, their CD4+ count drops, and eventually they develop AIDS.
AIDS is treated with antiretroviral drugs. These drugs suppress HIV but don't completely eliminate the virus from the body. Guidelines for when to start treatment differ around the world because the evidence for using antiretroviral drugs when CD4+ counts are higher wasn't definitive. Some experts felt it prudent to wait until the disease progressed to CD4+ levels at which there was a proven benefit.
The START (Strategic Timing of AntiRetroviral Treatment) study is a randomized, controlled clinical trial designed to more clearly define the optimal time for people with HIV to begin antiretroviral therapy. The study was funded in part by NIH's National Institute of Allergy and Infectious Diseases (NIAID) and other NIH components.
Researchers in 215 clinics across 35 countries enrolled 4,685 HIV-positive men and women ages 18 and older. All participants had CD4+ counts in the normal range (above 500 cells/mm3) at the time of enrollment and had never taken antiretroviral therapy. They were randomly assigned to 2 groups. The early-treatment group began taking antiretrovirals immediately. The deferral group delayed treatment until their CD4+ counts dropped to 350 cells/mm3 or until they developed AIDS or another condition that required antiretroviral treatment.
The team tracked combinations of outcomes: serious AIDS events (such as AIDS-related cancers or death from AIDS) and serious non-AIDS events (such as cardiovascular disease, end-stage renal disease, liver disease, and non-AIDS-related death).
In May 2015, an independent panel reviewed interim results. They found that the benefits of early antiretroviral therapy far outweighed any risks. The findings were disseminated to study participants, and treatment was offered to everyone in the deferred group.
The research team reported additional findings online on July 20, 2015, in the New England Journal of Medicine. The scientists determined that the overall risk of developing serious AIDS-related events, serious non-AIDS events, or death was reduced by 57% among those in the early-treatment group compared to those in the deferred group. This reduction was seen regardless of age, sex, baseline CD4+ counts, geographic region, or country income level.
Early antiretroviral treatment lowered the risk of serious AIDS-related events by 72%. Early treatment also lessened the risk of serious non-AIDS events by 39%.
A limitation of the study, the researchers note, is that the participants were fairly young, with a median age of 36 years. In addition, they were only followed for 3 years, which is fairly short given that antiretroviral therapy is typically prescribed for a lifetime.
"This study conclusively shows that the benefits of early therapy far outweigh any adverse outcomes, and reinforces recommendations to offer immediate antiretroviral therapy to all HIV patients," says NIAID Director Dr. Anthony S. Fauci.
Related Links
References: Initiation of Antiretroviral Therapy in Early Asymptomatic HIV Infection. INSIGHT START Study Group. N Engl J Med. 2015 Jul 20. [Epub ahead of print]. PMID: 26192873.
Funding: NIH's National Institute of Allergy and Infectious Diseases (NIAID), Clinical Center, National Cancer Institute (NCI), National Heart, Lung, and Blood Institute (NHLBI), Eunice Kennedy Shriver National Institute of Child Health and Human Development (NICHD), National Institute of Mental Health (NIMH), National Institute of Neurological Disorders and Stroke (NINDS), and National Institute of Arthritis and Musculoskeletal and Skin Diseases (NIAMS); Agence Nationale de Recherches sur le SIDA et les Hépatites Virales (France); National Health and Medical Research Council (Australia); National Research Foundation (Denmark); Bundesministerium für Bildung und Forschung (Germany); European AIDS Treatment Network; Medical Research Council (United Kingdom); National Institute for Health Research, National Health Service (United Kingdom); and University of Minnesota. Antiretroviral drugs were donated to the central drug repository by AbbVie, Bristol-Myers Squibb, Gilead Sciences, GlaxoSmithKline/ViiV Healthcare, Janssen Scientific Affairs, and Merck.