You are here
September 17, 2007
Bipolar Disorder Diagnoses Increasing in Youth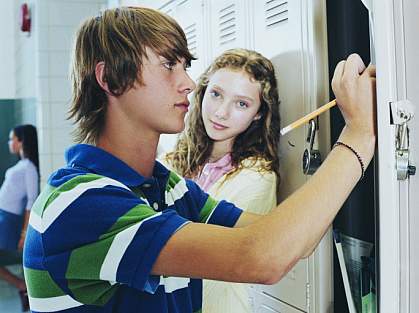 A new study found that the number of child and adolescent visits to a doctor's office that result in a diagnosis of bipolar disorder has increased by 40 times over the decade from 1994-2003. Over the same period, the number of visits by adults resulting in a bipolar disorder diagnosis almost doubled. The findings highlight the growing awareness of bipolar disorder among both health professionals and the public. They also call attention to the difficulty of diagnosing the disorder.
Bipolar disorder is a serious but treatable mental disorder that is associated with extreme mood swings, among other symptoms. It affects around 5.7 million Americans and usually begins in late adolescence or early adulthood. Scientists know that early detection and treatment is important. However, there is a gap in our understanding of the diagnosis and treatment of bipolar disorder in children.
To address this knowledge gap, researchers funded in part by NIH analyzed data from the National Ambulatory Medical Care Survey. This annual survey of office-based physicians by the National Center for Health Statistics has physicians or their office staffs record details about each patient visit during a 1-week period.
The researchers reported the significant increase in bipolar diagnoses in the September issue of the Archives of General Psychiatry. The data also showed that both youth and adults received similar medication regimes, although there were some differences between the 2 groups in the types of medications prescribed.
The authors stress that the seemingly alarming trend of increased diagnosis could be partly due to historical under-diagnosis, a current over-diagnosis of the disorder, or a combination of the two trends. Increased attention in the medical community over the past few years as well as increased public awareness may have promoted earlier detection and treatment.
One limitation to this data, the researchers note, is that there is no way to know from the survey whether diagnoses were made in a systematic way using objective diagnostic methods. Proper diagnosis of bipolar disorder is complicated by the fact that the symptoms of bipolar disorder may overlap with those of other mental disorders, such as attention-deficit/hyperactivity disorder (ADHD). The researchers stress the importance of using objective diagnostic criteria and assessment methods to discover the true prevalence of the disorder.
Despite these caveats, these findings show how widespread the diagnosis of bipolar disorder has become, though not necessarily how many people truly have it. The study results also highlight the importance of developing improved and more informative data collection methods. Researchers need these before they can properly assess which children have bipolar disorder and how young patients respond to different treatments.
Related Links