You are here
December 14, 2009
Cancer Rate Declines Highlight Potential for Improvement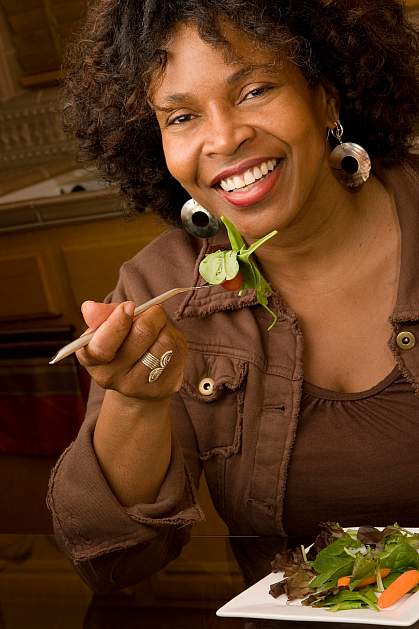 Nationwide rates of new diagnoses and deaths from all cancers combined fell significantly in recent years, according to a new report. By 2020, the researchers estimate, aggressive interventions could bring colorectal cancer death rates down to as much as half their 2000 levels.
The report comes from a team led by Dr. Brenda K. Edwards of NIH's National Cancer Institute (NCI). The team also included scientists from the Centers for Disease Control and Prevention, the American Cancer Society and the North American Association of Central Cancer Registries. Their report appeared in the early online edition of the journal Cancer on December 7, 2009.
The scientists found that the incidence (new diagnoses) for all types of cancer combined decreased, on average, almost 1% per year from 1999 to 2006. Cancer deaths (mortality) also fell 1.6% per year from 2001 to 2006. These drops were driven largely by declines in rates for the 3 most common cancers in men—lung, prostate and colorectal cancers—and 2 of the 3 leading cancers in women—breast and colorectal cancer.
Overall cancer rates continue to be higher for men than for women. However, men also experienced the greatest declines in incidence and mortality rates. Cancer rates varied between racial/ethnic groups depending on the type of cancer. Overall cancer death rates were highest in black men and women and lowest in Asian/Pacific Islander men and women. The differences in death rates by racial/ethnic group, sex and cancer site may reflect several factors, the authors note. Risk behaviors, socioeconomic status and screening and treatment patterns all affect cancer outcomes.
The report specifically highlighted colorectal cancer, the third most frequently diagnosed cancer and second leading cause of cancer deaths in the United States. The authors used computer modeling to analyze the historical impact of changes in risk factors, screening and treatment practices, and to project future trends through 2020.
From 1975 to 2000, colorectal cancer incidence fell 22%. Half the drop was likely due to changes in risk factors (such as quitting smoking and eating healthier diets) and half due to screening (such as colonoscopy). Colorectal cancer deaths fell by 26% during the period. Changes in risk factors were likely responsible for 9%, screening for 14% and improved treatment for 3%.
If there are no changes in risk factors, screening or treatment, the scientists estimated, Americans could expect a 17% drop in colorectal cancer mortality from 2000 to 2020. If current trends continue, however, Americans could see a 36% decline in colorectal cancer mortality. With accelerated cancer control efforts, there could be a mortality reduction of 50% by 2020. Such efforts would involve the increased use of screening, Americans adopting more favorable health behaviors and optimal treatment outcomes.
"The continued decline in overall cancer rates documents the success we have had with our aggressive efforts to reduce risk in large populations, to provide for early detection, and to develop new therapies that have been successfully applied in this past decade," says NCI Director Dr. John E. Niederhuber.
Related Links