You are here
October 9, 2007
Depressed Adolescents Respond Best to Combination Treatment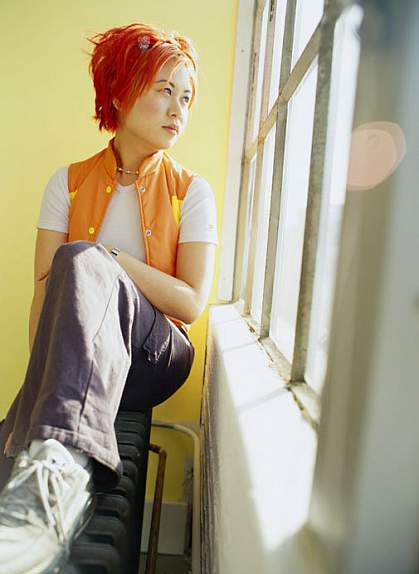 A major clinical trial has found that a combination of psychotherapy and antidepressant medication appears to be more effective for adolescents with major depressive disorder than medication or psychotherapy alone.
The Treatment for Adolescents with Depression Study (TADS), funded by NIH's National Institute of Mental Health (NIMH), enrolled 439 adolescents who were 12-17 years old and had major depression. The study compared fluoxetine (Prozac), cognitive behavioral therapy (CBT) and a combination of the 2. The researchers previously reported that adolescents receiving fluoxetine alone or in combination with CBT recovered faster than those receiving CBT alone. At 12 weeks, response rates were 73% for combination therapy, 62% for fluoxetine alone and 48% for CBT alone.
The latest results, published in the October 2007 issue of the Archives of General Psychiatry, were consistent with the earlier report. At 18 weeks, the combination treatment still outpaced the other treatments, with an 85% response rate, compared to 69% for fluoxetine and 65% for CBT. By 36 weeks, the response rate to combination treatment still remained the highest at 86%, compared to 81% for either fluoxetine or CBT alone.
Fluoxetine alone appeared to raise some safety risks for the teens. During treatment, those taking fluoxetine alone had higher rates of suicidal thinking (15%) than those in combination treatment (8%) or those in CBT alone (6%), particularly in the early stages of therapy. This suggests that while treatment with fluoxetine may speed recovery, adding CBT provides additional safeguards for those vulnerable to suicide.
"In the combination approach, the two treatments complemented each other," said Dr. John March of Duke University, the lead author of the study. "The fluoxetine can help dissipate the physical symptoms of major depression relatively quickly, and CBT can help patients develop new skills to contend with difficult, negative emotions."
Because the trial sample included a mix of younger and older teens of both genders, with substantial minority representation and variable socioeconomic status, the researchers say these results apply to the broad adolescent population.
"Depression in teens is a serious illness that can and should be treated aggressively," said NIMH Director Dr. Thomas R. Insel. "TADS provides compelling evidence for families and clinicians that the most effective way to treat depression in teens is with a two-pronged approach. It reassures us that antidepressant medication combined with psychotherapy is an effective and safe way to help teens recover from this disabling illness."
Related Links