You are here
July 14, 2006
Gene Affects the Risk of Type 2 Diabetes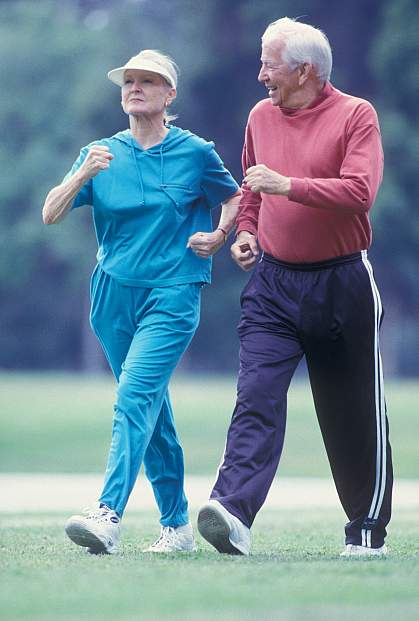 Researchers have confirmed that a previously-discovered gene variant increases susceptibility to type 2 diabetes. The good news is that even people with the highest genetic risk benefited from healthy lifestyle changes.
Earlier this year, the deCode Genetics company published a statistical study linking a variant in a gene called TCF7L2 to type 2 diabetes. Dr. Jose Florez of Massachusetts General Hospital (MGH) and his colleagues set out to look at this gene in a group of people that reflect the racial and ethnic diversity typical of the U.S. population with diabetes. They turned to the Diabetes Prevention Program (DPP), a large clinical trial comparing approaches for preventing diabetes in over 3,000 adults at increased risk for developing type 2 diabetes. The new study was published in the July 20, 2006, issue of the <em>New England Journal of Medicine</em>. The researchers found one copy of the risk variant in 40% of DPP participants, and two copies in 10%. For the 10% who inherited two copies of the variant, the risk of developing diabetes was about 80% higher than for non-carriers.
The hallmarks of type 2 diabetes are insulin resistance & the inability to respond to insulin — and a gradual failure of beta cells to produce enough insulin. "This variant of TCF7L2 is associated with decreased insulin production, but not with any increase in insulin resistance," said DPP study chair Dr. David M. Nathan of MGH.
The analysis showed that lifestyle intervention reduced risk even in those who carried both copies of the risk variant. Florez said, "This finding emphasizes that people at risk of diabetes, whether they're overweight, have elevated blood glucose levels or have this particular genetic variant, can benefit greatly by implementing a healthy lifestyle."
In the future, a genetic test for this gene variant may help doctors plan prevention strategies for type 2 diabetes. However, how this risk factor relates to other recognized risk factors — such as being age 45 and older, overweight, inactive and having a history of gestational diabetes — isn't yet known. These relationships will become clearer as researchers learn more about this gene. A better understanding of the gene may also one day lead to new treatment approaches for people with diabetes or those at risk.
Related Links