You are here
December 10, 2012
Gene Variations Linked to Lung Cancer in Non-Smokers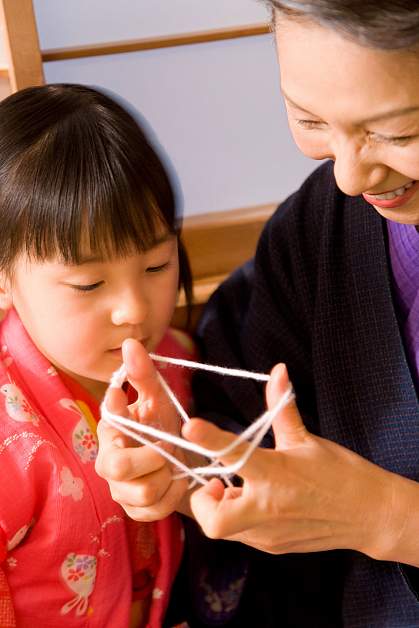 Researchers identified 3 genetic regions that predispose Asian women who've never smoked to lung cancer. The finding provides evidence that lung cancer among never-smokers can differ on a fundamental level from lung cancer in smokers.
Up to 90% of lung cancer deaths can be attributed to smoking. But lung cancer in people who never smoked is still the seventh leading cause of cancer deaths worldwide. Many women in Eastern Asia who've been diagnosed with lung cancer have never smoked. Environmental factors, such as secondhand smoke or exhaust from indoor cooking, likely account for some cases. But in most regions of Eastern Asia, they explain only a small proportion of these cases.
To gain a better understanding of lung cancer in Asian females who never smoked, researchers from NIH's National Cancer Institute (NCI) partnered with colleagues from several other countries to conduct the largest genome-wide association studies (GWAS) in female never-smokers to date. GWAS scan the genomes of large numbers of people to find genetic variations associated with a particular disease or trait.
The scientists combined data from 14 studies from mainland China, South Korea, Japan, Singapore, Taiwan and Hong Kong that involved a total of about 14,000 Asian women (6,600 with lung cancer and 7,500 without the disease). Some of these studies included data on environmental factors, such as exposure to secondhand smoke. The results were published in the December 2012 issue of Nature Genetics.
The researchers found that variations at 3 locations in the genome—2 on chromosome 6 and another on chromosome 10—were associated with lung cancer in Asian females who'd never smoked. The discovery on chromosome 10 was particularly noteworthy, since it hadn't been identified in any previous GWAS of lung cancer.
Variations at a location on chromosome 15 have been linked to lung cancer risk in many previous GWAS of lung cancer that were conducted primarily in smokers. In the new study, however, the researchers didn't detect an association with this region. The finding suggests that the variations associated with lung cancer on chromosome 15 may be smoking-related.
The researchers did find evidence that Asian women with one of the newly identified genetic variants may be more susceptible to the effects of environmental tobacco smoke. However, more research will be needed to prove the connection.
"This study is the first large-scale genome-wide association study of lung cancer among never-smoking females anywhere in the world," says lead investigator Dr. Qing Lan of NCI. The findings illustrate how GWAS can yield insights into inherited genetic risk in populations with unique characteristics or environmental exposures.
"Our study provides strong evidence that common inherited genetic variants contribute to an increased risk of lung cancer among Asian women who have never smoked," says coauthor Dr. Nathaniel Rothman of NCI. "These variants may also increase lung cancer risk associated with environmental factors, such as environmental tobacco smoke."
Related Links
References: Nat Genet. 2012 Nov 11;44(12):1330-5. doi: 10.1038/ng.2456. Epub 2012 Nov 11. PMID:23143601.