You are here
March 23, 2015
Genetics Help Predict Heart Disease Risk, Statin Benefits
At a Glance
Researchers found that a set of genetic variants could identify people at risk for coronary heart disease and who would benefit most from statin therapy.
The findings may lead to targeted therapies for patients at risk for heart disease.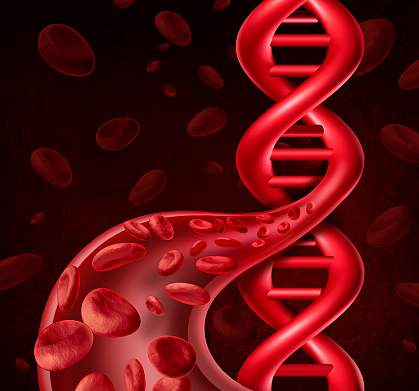 wildpixel/iStock/Thinkstock
Coronary heart disease is the leading cause of death in the United States. It's caused by a waxy substance called plaque that builds up inside the blood vessels of the heart. Risk factors include unhealthy blood cholesterol levels, high blood pressure, smoking, diabetes, lack of physical activity, unhealthy diet, and excess weight. Making lifestyle changes, such as quitting smoking, following a healthy diet, and being physically active, often can help prevent or treat heart disease. Medicines such as statins, which lower LDL cholesterol, may be prescribed if lifestyle changes aren't enough.
Genetics also plays a role in heart disease risk. Numerous genetic variations known as single-nucleotide polymorphisms (SNPs) are associated with disease risk. A group of researchers from Brigham and Women's Hospital, Washington University School of Medicine in St. Louis, and Massachusetts General Hospital asked whether a composite of these SNPs could predict people who are at risk for heart disease complications and who might benefit the most from statin therapy.
The team analyzed data from 5 studies representing more than 48,000 people who had experienced almost 3,500 coronary heart disease-related events such as heart attack and death. The researchers calculated a genetic risk score for each participant based on 27 heart disease-associated SNPs and divided them into low, intermediate, and high genetic risk categories. The work was funded in part by NIH's National Heart, Lung, and Blood Institute (NHLBI). Results appeared online on March 4, 2015, in The Lancet.
The scientists found that people with a high genetic risk score had an increased risk of coronary heart disease, even after adjusting for traditional risk factors such as age, cholesterol levels, and smoking history. Participants in the high genetic risk category had an approximately 70% greater risk of heart attack compared with those at lowest genetic risk.
The genetic risk score also predicted the ability of statin therapy to reduce the risk of a coronary heart disease-related event, such as a heart attack. Statin therapy resulted in 13%, 29%, and 48% relative risk reductions in the low, intermediate, and high genetic risk groups, respectively. This suggests that people with the highest genetic risk could have the largest clinical benefit from statin therapy.
"There is ongoing debate over which individuals should be allocated statin therapy to prevent a first heart attack," says co-first author Dr. Nathan O. Stitziel of Washington University. "Genetics appears to be one way to identify high-risk patients."
"These findings could play an important role in helping physicians understand which patients will benefit the most from statin therapy," adds co-first author Dr. Jessica L. Mega of Brigham and Women's Hospital.
The researchers note that genetic risk scores could also be used to help select participants for clinical trials, as they could identify people who might benefit most from a specific therapy, such as statins.
— by Carol Torgan, Ph.D.
Related Links
References: Genetic risk, coronary heart disease events, and the clinical benefit of statin therapy: an analysis of primary and secondary prevention trials. Mega JL, Stitziel NO, Smith JG, Chasman DI, Caulfield MJ, Devlin JJ, Nordio F, Hyde CL, Cannon CP, Sacks FM, Poulter NR, Sever PS, Ridker PM, Braunwald E, Melander O, Kathiresan S, Sabatine MS. Lancet. 2015 Mar 3. pii: S0140-6736(14)61730-X. doi: 10.1016/S0140-6736(14)61730-X. [Epub ahead of print]. PMID: 25748612.
Funding: NIH's National Heart, Lung, and Blood Institute (NHLBI); and the National Institute for Health Research. The studies analyzed were supported by AstraZeneca, Pfizer, Bristol-Myers Squibb, Sankyo, The Swedish Research Council, The Swedish Heart and Lung Foundation, the European Research Council, and the Novo Nordisk Foundation.