You are here
January 12, 2007
Herbal Supplements Fail to Relieve Menopause Symptoms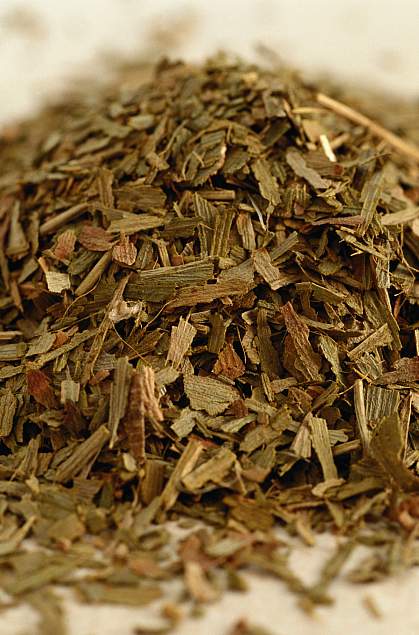 As research began to reveal the risks of menopausal hormone therapy, women started turning to alternatives, including herbal supplements like black cohosh, to try to control hot flashes and other symptoms of menopause. A recent study, however, found that several herbal treatments containing black cohosh failed to relieve symptoms in postmenopausal women or those approaching menopause.
Women who seek alternative therapies for menopausal symptoms may believe they're safe and effective, but most of these alternatives haven't been extensively tested. The Herbal Alternatives (HALT) for Menopause Study was funded by NIH's National Institute on Aging and National Center for Complementary and Alternative Medicine to test herbal alternatives to menopausal hormone therapy. Dr. Katherine M. Newton and her colleagues at the Seattle-based Group Health Center for Health Studies studied 351 women between the ages of 45 and 55. All were experiencing at least two hot flashes and/or night sweats daily at the start of the study. The women were approaching menopause (missed at least one menstrual cycle in the preceding 12 months), in the midst of the menopause transition, or postmenopausal (had no menstrual cycle in at least 12 months).
The participants were randomly assigned to receive one of five therapies: black cohosh; a multibotanical supplement (including black cohosh, alfalfa, boron, chaste tree, dong quai, false unicorn, licorice, oats, pomegranate and Siberian ginseng); a multibotanical supplement plus diet counseling to eat more foods containing soy; menopausal hormone therapy (estrogen with or without progestin); or a placebo (with no drug or supplement). The women met with clinic staff at three, six and 12 months after the beginning of the study and received monthly telephone calls from study nurses.
The researchers found no significant difference between the numbers of daily hot flashes or night sweats in any of the herbal supplement groups when compared to the placebo group. However, after one year, the average difference in symptoms between the menopausal hormone therapy and placebo group was significant —about four fewer symptoms per day for the women receiving hormones. The findings were reported in the December 19, 2006, issue of Annals of Internal Medicine.
The study shows that black cohosh, alone or with the other herbs, doesn't reduce menopausal hot flashes. The researchers note that many alternative medicine practitioners use a "whole-person approach," counseling patients about diet, exercise and emotional issues related to menopause. This study didn't replicate that approach, but rather highlights the importance of studying the herbs themselves using well-designed research to determine if they are effective. With this information, women and their doctors can have more meaningful discussions of alternative approaches to relieving menopause-related symptoms.
Related Links