You are here
March 19, 2007
Long-Lived Parents Confer Lower Heart Risks to Offspring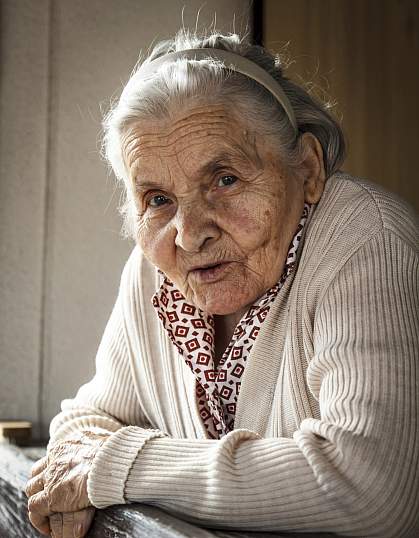 If one or both of your parents survive to at least 85 years of age, a new study shows, you're less likely to develop risk factors for cardiovascular disease in middle age than if your parents had died younger.
The most recent findings, reported in the March 12, 2007, issue of the Archives of Internal Medicine, arise from an evaluation of 1,697 offspring of the original study participants. Offspring were included if they were over age 30 during their initial recruitment exam and if their parents had either reached age 85 or died before January 1, 2005. The study was led by Dr. Dellara F. Terry at the Boston University School of Medicine. It was funded by NHLBI and two other NIH components, the National Institute of Neurological Disorders and Stroke (NINDS) and National Institute on Aging (NIA).
The researchers found that people who had both parents survive to at least age 85 had significantly lower cardiovascular risk factors than those who had one or both parents die at an earlier age. People with two long-lived parents had the most favorable blood pressure, cholesterol levels and Framingham risk score, a summary score based on the combined contribution of traditional cardiovascular risk factors. People with no long-lived parents had the highest risk factors.
Follow-up examinations of most offspring after 12 years showed that blood pressure and risk scores remained most favorable over time among those with two long-lived parents. Risk factors rose somewhat for those with one long-lived parent and grew highest among those in which neither parent survived beyond age 85.
Although previous large-scale clinical studies have found a link between parental longevity and cardiovascular risk, the new study is unique because the data are based on actual medical examinations of both parents and their children, rather than on offspring's recollections of their families' medical history. Some earlier studies have evaluated the offspring of exceptionally long-lived people — those who live to be at least 100 years old. The Framingham Heart Study, based on a community in Massachusetts, offers a more representative sample of the general population by including both long- and short-lived parents.
The researchers say that future research is needed to better understand the variant genes associated with cardiovascular risk. A better understanding will lead to improved prevention and treatment strategies for heart-related disease, which is the leading cause of death among all ages in the United States.
Related Links