You are here
October 3, 2011
No Effect of Saw Palmetto on Urinary Symptoms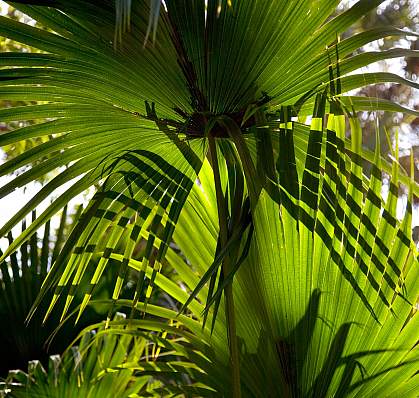 In a new study, a widely used herbal dietary supplement called saw palmetto was no better than placebo in reducing urinary problems caused by prostate enlargement.
The prostate gland often becomes enlarged as a man ages. More than half of men in their 60s and up to 90% in their 70s and 80s have symptoms caused by prostate enlargement (also called benign prostatic hyperplasia or BPH). BPH can cause frequent urination, a weak or intermittent urine stream and an inability to empty the bladder completely.
Men with these symptoms sometimes turn to saw palmetto fruit extract in the belief that it will help relieve their symptoms. Saw palmetto supplements are now one of the most commonly used herbal remedies. However, the largest trial to date found that a standard daily dose of 320 milligrams provided no greater symptom relief than an inactive placebo.
In the new study, a team of researchers set out to test whether higher doses of saw palmetto would have a therapeutic effect. Their work was supported by NIH's National Institute of Diabetes and Digestive and Kidney Diseases (NIDDK), National Center for Complementary and Alternative Medicine (NCCAM) and Office of Dietary Supplements (ODS).
The researchers studied 369 men, age 45 and older, for 72 weeks. The participants had an American Urological Association Symptom Index (AUASI) score of between 8 and 24. (The AUASI score ranges from 0 to 35, the lower the better.) At the beginning, the men were given one pill per day of either a 320 milligram dose of saw palmetto or a look-alike placebo. At 24 weeks, they started taking 2 pills per day, and at 48 weeks they began to take 3 per day. In addition to AUASI, the researchers assessed a number of other measures, including peak urine flow, sexual function and sleep quality.
The results appeared on September 28, 2011, in the Journal of the American Medical Association. Over the 72 weeks, mean AUASI scores dropped from 14.4 to 12.2 points with saw palmetto extract and from 14.7 to 11.7 points with placebo — a result slightly favoring placebo. Saw palmetto was no more effective than placebo in reducing any of the other measurements the researchers assessed.
"Investigators designed the current trial to determine whether daily doses of up to 960 milligrams — 3 times the standard daily dose — would prove better than a placebo at improving lower urinary tract symptoms in men due to BPH," says Dr. Robert A. Star, director of NIDDK's Division of Kidney, Urologic and Hematologic Diseases. "We were disappointed to find that higher doses of saw palmetto did not improve symptoms more than placebo."
Although this study doesn't support the use of saw palmetto to treat the symptoms of BPH, it's not the final word on the topic. "Saw palmetto and other herbs are often manufactured in different ways, so no two brands are likely to have the same composition," notes co-author Dr. Joseph M. Betz of ODS.
Related Links