You are here
June 2, 2006
One-Third of Adults with Diabetes Still Don't Know They Have It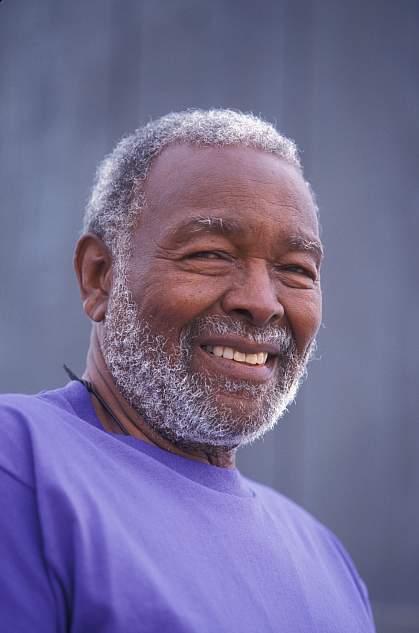 In a new analysis of national survey data, researchers find that the prevalence of diagnosed diabetes in U.S. adults has risen from about 5.1% in the years 1988-1994 to 6.5% in 1999-2002. The percentage with undiagnosed diabetes, however, didn't change significantly. About 2.8% of U.S. adults — about a third of those with diabetes — still don't know they have it.
Diabetes is a group of diseases marked by high levels of blood glucose. It's the most common cause of blindness, kidney failure and amputations in adults and a major cause of heart disease and stroke.
Researchers at NIH and the Centers for Disease Control and Prevention (CDC) analyzed data from a national sample of U.S. adults age 20 years and older who took part in the National Health and Nutrition Examination Survey. Participants were interviewed in their homes and given a physical exam with a blood test, including a glucose reading taken after an overnight fast.
The study, published in the June 2006 issue of Diabetes Care, also found that about 26% of adults continued to have impaired fasting glucose, a form of pre-diabetes. People with pre-diabetes can often prevent or delay type 2 diabetes, the most common form of the disease, if they lose a modest amount of weight by cutting calories in their diet and increasing their physical activity. A major study of people with pre-diabetes showed that lifestyle changes leading to a 5-7% weight loss lowered diabetes onset by 58%.
"It's important to know if you have pre-diabetes or undiagnosed type 2 diabetes," said Dr. Larry Blonde, chair of the National Diabetes Education Program, which is jointly sponsored by the NIH, CDC, and 200 partner organizations. "You should talk to your health care professional about your risk. If your blood glucose is high but not high enough to be diagnosed as diabetes, losing weight and increasing physical activity will greatly lower your risk of getting type 2 diabetes. If you have diabetes, controlling your blood glucose, blood pressure, and cholesterol will prevent or delay the complications of diabetes."
Related Links