You are here
June 23, 2006
Panel Says Effective Strategies to Stop Smoking are Underused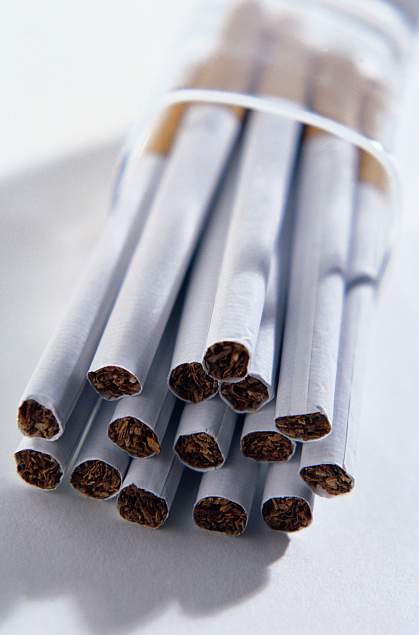 Of the 44.5 million adult smokers in the United States, 70% want to quit and 40% make a serious quit attempt each year, but fewer than 5% succeed in any given year. An NIH state-of-the-science panel convened at a conference last week to assess the available scientific evidence on tobacco use prevention, cessation and control found that effective methods to stop smoking are already available and could double or triple quit rates. However, not enough smokers request or are being offered these interventions.
The 14-member panel included experts in various fields, including medicine, social work, cancer prevention and minority health. They listened to presentations by speakers and to the comments and concerns of conference participants during discussion periods. The panel also considered pertinent research from a systematic review of the published literature. Their statement is an independent report and is not a policy statement of the NIH or the federal government.
The panel found that smoking cessation interventions and treatments such as nicotine replacement therapy, telephone quitlines and counseling were individually effective and even more effective in combination. There's also strong evidence to support the effectiveness of economic strategies such as increasing the cost of tobacco products through taxes and reducing out-of-pocket costs for effective cessation therapies. The panel found that one way to increase the use of effective treatments would be to better target interventions to address health disparities, recognizing that generic treatments are not appropriate for everyone.
The panel emphasized that preventing initiation to tobacco use is essential to reducing tobacco-related illness and death. Programs aimed at preventing tobacco use in youth are most effective when they use multiple approaches such as mass media campaigns and price increases through taxes on tobacco products.
"It's important to recognize tobacco use as a serious, chronic health issue that requires sustained attention," said Dr. David F. Ransohoff, professor of medicine at the University of North Carolina at Chapel Hill and chair of the conference panel. "Quitting is a struggle, but researchers have learned a lot about what works to help people quit smoking. We need to make sure that effective interventions reach the people who need them most."
Related Links