You are here
May 14, 2012
Test Before Incontinence Surgery Often Unnecessary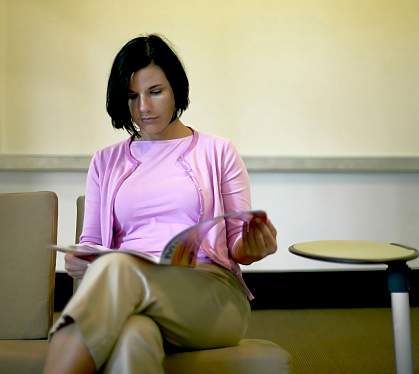 A routine test done in women before urinary incontinence surgery may be unnecessary, a new study reports. Patients who had bladder function tests before their surgery had no better outcomes than those who only had a check-up in a doctor's office.
Urinary incontinence refers to a loss of bladder control. It's caused by problems with the muscles and nerves involved in holding and releasing urine. Urinary incontinence affects nearly 13 million Americans and accounts for an estimated $20 billion in annual health care costs. Although anyone can have this condition, it occurs most frequently in women and the elderly.
Stress urinary incontinence occurs when urine leaks following coughing, laughing, sneezing, exercising or any other movements that put pressure on the bladder. Pregnancy, childbirth and menopause can often lead to stress incontinence. About 260,000 women choose to have surgery to treat this condition each year.
Before stress incontinence surgery, women routinely undergo bladder function tests, also called urodynamic studies. These tests measure how well the bladder, sphincter muscles and urethra are storing and releasing urine. Some of the tests require the bladder to be filled through the use of a catheter, which can cause discomfort or pain. The average cost for the test is $500.
Researchers in the Urinary Incontinence Treatment Network set out to test whether urodynamics improved outcomes after stress urinary continence surgery. The network was funded by NIH's National Institute of Diabetes and Digestive and Kidney Diseases (NIDDK) and Eunice Kennedy Schriver National Institute of Child Health and Human Development (NICHD).
Investigators in 11 medical centers across the country enrolled 630 women with uncomplicated stress urinary incontinence. Before surgery, half of the women had a routine check-up as well as a bladder function test, while the other half had only a check-up. A year after surgery, each woman completed a questionnaire. The treatment was considered successful if the patient had at least a 70% reduction in a urinary distress assessment and reported that her urinary tract condition had improved to "much better" or "very much better." The results appeared on May 2, 2012, in the early online edition of the New England Journal of Medicine.
The researchers found that both groups achieved about a 77% treatment success. No significant differences between the groups were seen in quality of life, patient satisfaction or in the ability to empty the bladder completely.
"The findings of our study argue against routine pre-operative testing in cases of uncomplicated stress urinary incontinence, as the tests provide no added benefit for surgical treatment success but are expensive, uncomfortable and may result in complications such as urinary tract infections," says study lead Dr. Charles Nager of the University of California, San Diego.
Related Links
References: N Engl J Med. 2012 May 2. [Epub ahead of print]