You are here
December 20, 2010
Treatment for Addicted Moms Has Better Outcomes for Babies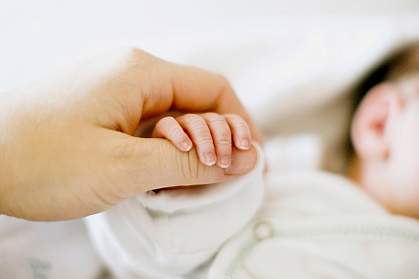 Buprenorphine, a promising treatment for opioid-addicted pregnant women, reduces withdrawal-related symptoms to their newborns better than standard methadone therapy, a new clinical trial shows.
Methadone has been used for more than 40 years to safely and effectively treat heroin addiction. It's also the currently recommended treatment for pregnant women addicted to opioid drugs, including heroin and prescription pain medications.
Buprenorphine, approved in 2002 by the U.S. Food and Drug Administration to treat opioid addiction, is an alternative to methodone treatment. Buprenorphine is available through approved primary care physicians, whereas methadone can be obtained only through specialized clinics. Although much is known about buprenorphine's value in treating most people with opioid addiction, less is known about the medication's effects on pregnant women and their babies.
Scientists do know that newborns fare better when their opioid-dependent mothers are treated during pregnancy with addiction medications like methadone or buprenorphine. However, these treatments are often associated with neonatal abstinence syndrome (NAS), a cluster of symptoms stemming from opioid withdrawal in the newborn. NAS often requires medical treatment and extended hospital stays.
The new trial, funded by NIH's National Institute on Drug Abuse (NIDA), compared the outcomes for opioid-dependent mothers and their newborns when the women received either buprenorphine or methadone during pregnancy. At enrollment, the women were 6 to 30 weeks' pregnant. Over 130 of them were followed at least until delivery.
As reported in the December 9, 2010, issue of the New England Journal of Medicine, the scientists found that women treated with buprenorphine delivered babies who had a lower severity of NAS symptoms, needed significantly less medication to treat withdrawal symptoms after birth, and were released from the hospital in nearly half the time as babies whose mothers took methadone.
"In addition to providing support for the viability of buprenorphine to treat pregnant women, we were able to closely examine the severity of NAS following prenatal exposure to methadone or buprenorphine," says Dr. Hendree Jones, the study's first author. "We were pleased to be able to identify a medication that lessens the withdrawal distress to newborns and gets them out of the hospital more quickly."
Another recent study funded by NIDA and published in the journal Addiction found that when infants were treated after birth with buprenorphine rather than oral morphine — the standard medication for infants exposed to opioids before birth — their treatment and total hospital times were also reduced.
"Finding medications to help an addicted mother and her newborn is crucial," says NIDA Director Dr. Nora D. Volkow. "By comparing 2 effective medications for treating opioid addiction, these and similar studies will give health care providers and their patients vital information that will help them choose the treatment offering the greatest benefits."
Related Links