You are here
September 8, 2008
Treatment Lowers Preterm Infants' Risk for Cerebral Palsy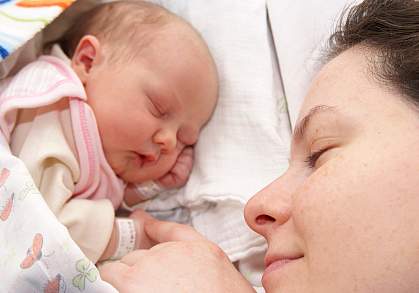 Preterm infants born to mothers receiving intravenous magnesium sulfate—a common treatment to delay labor—are less likely to develop cerebral palsy than those whose mothers don't receive it, according to a new report.
Cerebral palsy is a group of neurological disorders affecting the control of movement and posture, and which limit activity. The causes of cerebral palsy are not well understood, but a third of all cases are associated with preterm birth.
Previous research has suggested that magnesium sulfate—which can stabilize blood vessels, protect against damage from oxygen depletion and also guard against injury from swelling and inflammation—might help to prevent cerebral palsy. A 1995 study found that mothers of preterm infants who had cerebral palsy were less likely to have received magnesium sulfate to delay labor than mothers of preterm infants without cerebral palsy. Two larger randomized studies later suggested that magnesium sulfate given to pregnant women delivering prematurely could protect their infants against cerebral palsy. However, the results were not conclusive.
A research team led by Dr. Dwight J. Rouse of the University of Alabama at Birmingham, and including investigators at 20 participating research centers, launched the largest, most comprehensive effort to date to look at this question. The study was funded by NIH's Eunice Kennedy Shriver National Institute of Child Health and Human Development (NICHD) and National Institute of Neurological Disorders and Stroke (NINDS).
A total of 2,241 women participated. All were from 24 to 31 weeks pregnant and at risk for preterm delivery. When the women went into labor, they were randomly assigned to receive intravenously either magnesium sulfate or a placebo. The researchers assessed both the rate of cerebral palsy and the rate of death among the infants, since the mortality of preterm infants is often high.
As reported in the August 28, 2008, issue of the New England Journal of Medicine, the rate of death was not significantly different between the 2 groups. However, moderate and severe cerebral palsy occurred less frequently in the magnesium sulfate group (1.9%) than in the placebo group (3.5%). Of the children in the magnesium sulfate group, 2.2% had cerebral palsy classified as mild, 1.5% as moderate and 0.5% as severe. Of the children in the placebo group, 3.7% had mild cases of cerebral palsy, 2% had moderate cases and 1.6% had severe cases.
"This is a major advance," said Dr. Catherine Y. Spong, chief of NICHD's pregnancy and perinatology branch and an author of the study. "Our results show that obstetricians can use magnesium sulfate, which they have experience prescribing, to reduce the risk of a devastating condition, cerebral palsy, in preterm infants."
Related Links