You are here
April 21, 2008
Uncovering Factors That Influence Premature Infant Health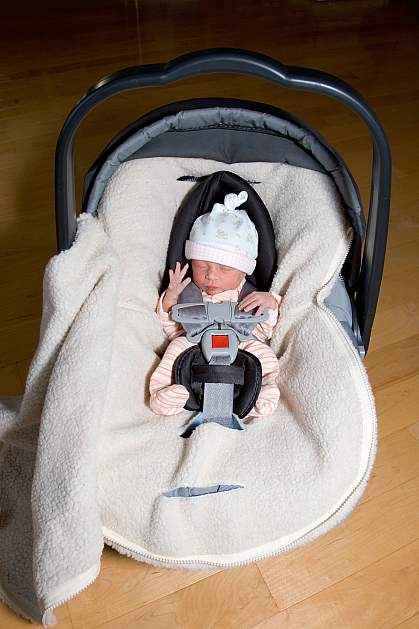 Researchers have identified several factors that influence an extremely low birth weight infant's chances for survival and disability. The findings will help physicians and families to choose the most appropriate treatments.
Extremely low birth weight infants are the smallest, most frail category of preterm infants. Weighing less than 2.2 pounds, they make up about 1%, roughly 40,000, of babies born in the United States each year. Some survive and reach adulthood relatively unaffected, but many die soon after birth. Others live with lifelong disabilities ranging from minor hearing loss to blindness, cerebral palsy or profound intellectual disability.
Physicians and family members may be reluctant to expose an infant to painful life support procedures if the newborn's unlikely to survive. In such cases, they may opt for "comfort care," which provides for an infant's basic needs but foregoes painful medical procedures. Because an infant's gestational age—the week into a pregnancy that the infant is born—is known to play a large role in infant survival, it heavily influences decisions about the kind of care to provide. A full-term pregnancy lasts about 40 weeks.
In many facilities, intensive care is likely to be routinely given to infants born in the 25th week of pregnancy. Infants born in the 22nd week may be more likely to receive comfort care. However, it is often difficult to assess gestational age, and an estimate that's inaccurate by only a week could result in inappropriate care.
To identify factors that influence survival and disability risk in these infants, researchers in the nationwide Neonatal Research Network studied 4,446 infants born at 22-25 weeks' gestational age. The researchers measured the mental development, vision and hearing of the surviving infants from 18-22 months after their full-term due date. The Network is supported by NIH's Eunice Kennedy Shriver National Institute of Child Health and Human Development (NICHD). Additional funding for the study came from NIH's National Center for Research Resources (NCRR).
The researchers reported in the April 17, 2008, issue of the New England Journal of Medicine that 49% of the infants had died, 24% lived with some degree of disability and 27% lived without any sign of disability at the 18-22 month evaluations. The infants were more likely to survive, the researchers found—and more likely to survive without disability—if they were of older gestational age, higher birth weight, female, born single rather than in a multiple birth, and if the baby's mother was given medication during pregnancy to help the development of the baby's lungs. Such drugs are typically given to women during, or at risk for, premature labor.
"Many neonatal intensive care units base treatment decisions mainly on gestational age," says study co-author Dr. Rosemary Higgins of NICHD. "We found that it's much more accurate if the assessment is based on the combination of 5 factors, rather than just on gestational age."
The researchers have used their data to develop a tool, now available online, to help physicians and family members make the most informed treatment decisions possible.
Related Links