You are here
A Healthy Mind
Alzheimer's Disease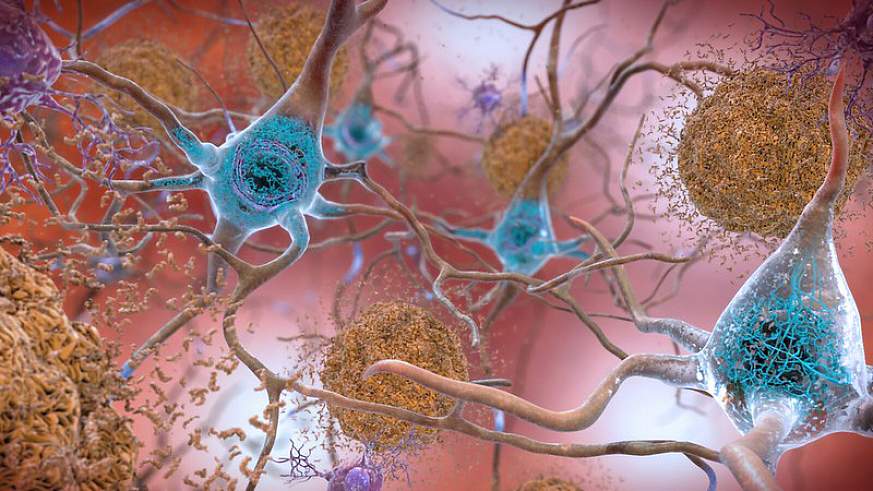 NIA
Alzheimer's disease is the most common cause of dementia in older adults, affecting more than 5 million Americans — and, sadly, this toll is likely to rise as the U.S. population ages. Still others have related conditions, including fronto-temporal, vascular, and Lewy body dementia. In addition to severely impairing memory and the ability to recognize family and friends, in its late stages, Alzheimer's disease restricts a person's ability to manage basic body functions.
As recently as 30 years ago, we knew very little about Alzheimer's disease. NIH research has generated a much better understanding of brain function, risk factors, treatment, and prevention. For example, scientists have used specialized images of the brain to uncover dramatic insights into how the disease starts. Because of that work, new treatments can now be tested at the earliest stages of disease, ideally years before symptoms appear. 
While there is currently no cure for Alzheimer's disease, basic research has led to the development of several drugs that help people maintain mental function and some that seem to delay disease progression. A groundbreaking partnership between NIH and industry has identified a long list of new potential therapeutic targets (see "Speeding Drugs to Market," p.13). More than 90 drugs are in clinical trials, and many more are in the pipeline. 
Did you Know?
NIH research produces an extraordinary return on investment for local businesses across the nation; on average, every NIH grant creates 7 high-quality jobs.
« Previous: A Healthy Mind Next: Traumatic Brain Injury (TBI) »
This page last reviewed on November 16, 2023