You are here
A Healthy Mind
Mental Health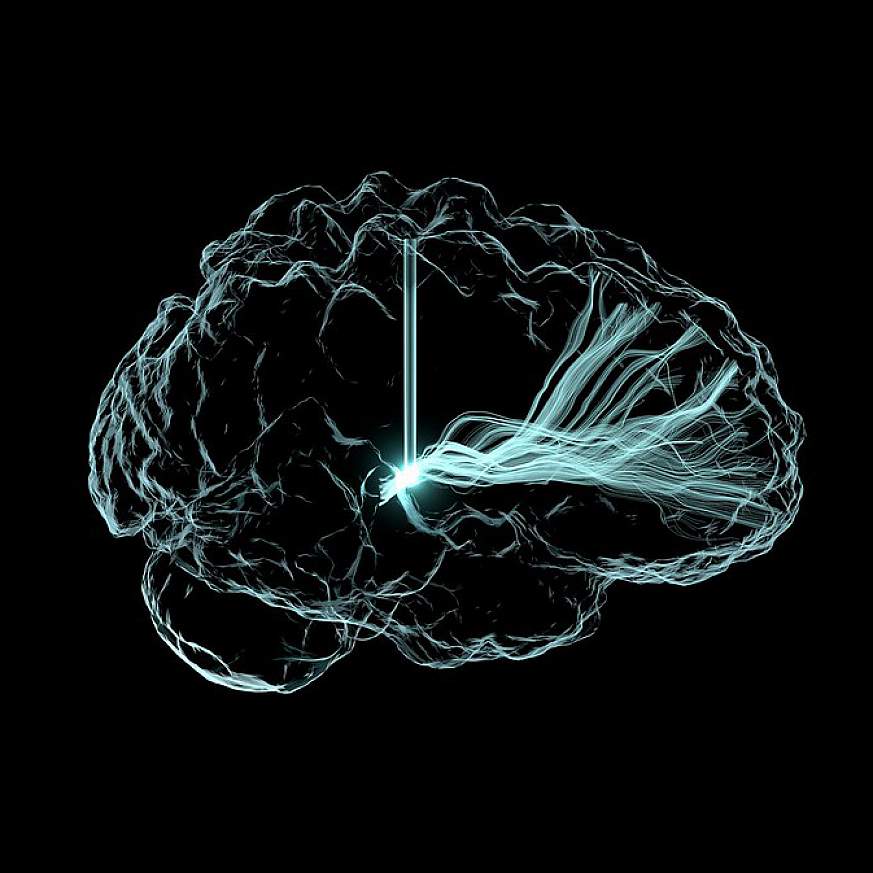 NINDS
Like other chronic diseases, mental illnesses arise from the interplay of genes, environment, and many other factors. Using research to gain a better understanding of these complex interactions will guide the development of personalized strategies for diagnosing, treating, and preventing these debilitating disorders. 
Depression
Major depression is one of the most common mental disorders in the United States, affecting nearly 7 percent of U.S. adults and about 5 percent of children. It is two to four times more common in girls and women. Many people with depression also have other mental illnesses, including addiction, and they are at a higher risk for suicide. While effective treatments — both medications and psychosocial therapies — are available for depression, NIH research is searching for a wider range of options. Commonly used medications for depression, for example, may take weeks to take effect and they do not work for everyone. To that end, NIH scientists are testing a substance called ketamine that can relieve symptoms of depression within hours. NIH research is also studying brain-stimulation therapies that hold promise for treating individuals with severe depression who do not respond to medication or psychotherapies. 
Schizophrenia
Each year, about 100,000 American teens and young adults unexpectedly experience their first episode of psychosis, a terrifying symptom of schizophrenia and other psychiatric disorders characterized by delusions, hallucinations, and altered behavior. These symptoms can make it very difficult to function at home, school, or work. NIH scientists have identified more than 100 gene variants associated with risk for schizophrenia, providing new avenues for understanding the causes of this disorder and developing new treatments. NIH research has also shown the effectiveness of individualized treatment plans combining different types of therapy and support, coordinated by a specialty-care team that includes a young individual with first-episode psychosis, his or her family, and mental health specialists. This work has shown that the earlier young people with schizophrenia are diagnosed and treated, the better they respond to therapy. 
Autism Spectrum Disorder
About one in every 68 U.S. children is affected by an autism spectrum disorder (ASD). The causes for this increased incidence are not completely understood, though a possible connection to child-hood vaccines has been resoundingly rejected by rigorous scientific studies. The central features of ASD include difficulty with social communication and restricted, repetitive behaviors. While ASD symptoms are often recognized in the toddler years, NIH research has shown that the condition begins in very early development — most likely in the womb — and that early intervention can alleviate behavioral and learning difficulties. Toward identifying ASD sooner, NIH researchers have found that obtaining brain scans of high-risk infants as they slept naturally could predict which children would later be diagnosed with ASD. Those infants' brains showed unusually rapid growth from infancy to age 2. Other NIH research is providing knowledge about genetic variants that contribute to ASD risk. These gene patterns are giving scientists clues to the changes in the brain that underlie ASD and may provide targets for therapy.
Did you know?
The United States is the top producer of published science & engineering articles.
« Previous: Parkinson's Disease Next: The Future of Biomedicine »
This page last reviewed on November 16, 2023