You are here
A Healthy Mind
Parkinson's Disease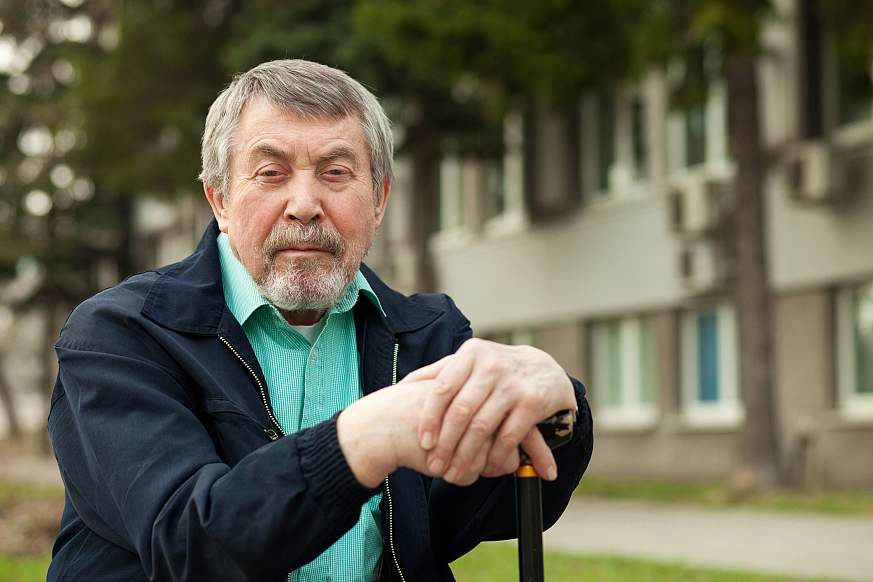 brusinski / E+ / Getty images
A half-century ago, the seemingly miraculous recovery of people suffering from severe rigidity and tremors due to Parkinson's disease renewed hope for thousands. The drug levodopa — a mimic of the brain chemical dopamine that is depleted in Parkinson's disease — helped these individuals regain control of movement, but the effects were incomplete. Levodopa did not slow underlying neurodegeneration and became less effective as the condition progressed.
NIH research has led to discoveries about how the brain controls movement and to a procedure known as deep brain stimulation (DBS). DBS improves symptoms of Parkinson's disease by electrically stimulating brain cells in areas of the brain that control movement, using implanted electrodes. DBS is currently being tested in other conditions, such as treatment-resistant depression and dementia.
In recent years, NIH research has provided much more detail about what causes Parkinson's disease. We now know that several genes can cause a rare inherited form of it. Scientists now know how to reprogram ordinary skin cells from people with Parkinson's disease into stem cells that can be coaxed to grow into the nerve cells that die in this disease. This advance offers a powerful tool for developing and testing new therapies.
The BRAIN® Initiative
The Brain Research through Advancing Innovative Neurotechnologies® (BRAIN) Initiative is a bold, ambitious endeavor that will require the energy of thousands of our nation's most creative minds working together over a decade. It aims to revolutionize our fundamental understanding of the human brain, the most complicated biological structure in the known universe. Through development of innovative technologies, researchers will be able to produce a new dynamic picture of the brain that, for the first time, shows how individual cells and complex neural circuits interact. Long desired by scientists seeking new ways to treat, cure, and even prevent brain disorders, this picture will fill major gaps in our current knowledge and provide unprecedented opportunities for exploring how the brain enables the body to record, process, utilize, store, and retrieve vast quantities of information, all at the speed of thought.
« Previous: Traumatic Brain Injury (TBI) Next: Mental Health »
This page last reviewed on November 16, 2023