You are here
September 6, 2023
Tackling Misinformation: A Three-Pronged Approach
By Claire Wardle, Ph.D., Professor of the Practice, Brown University School of Public Health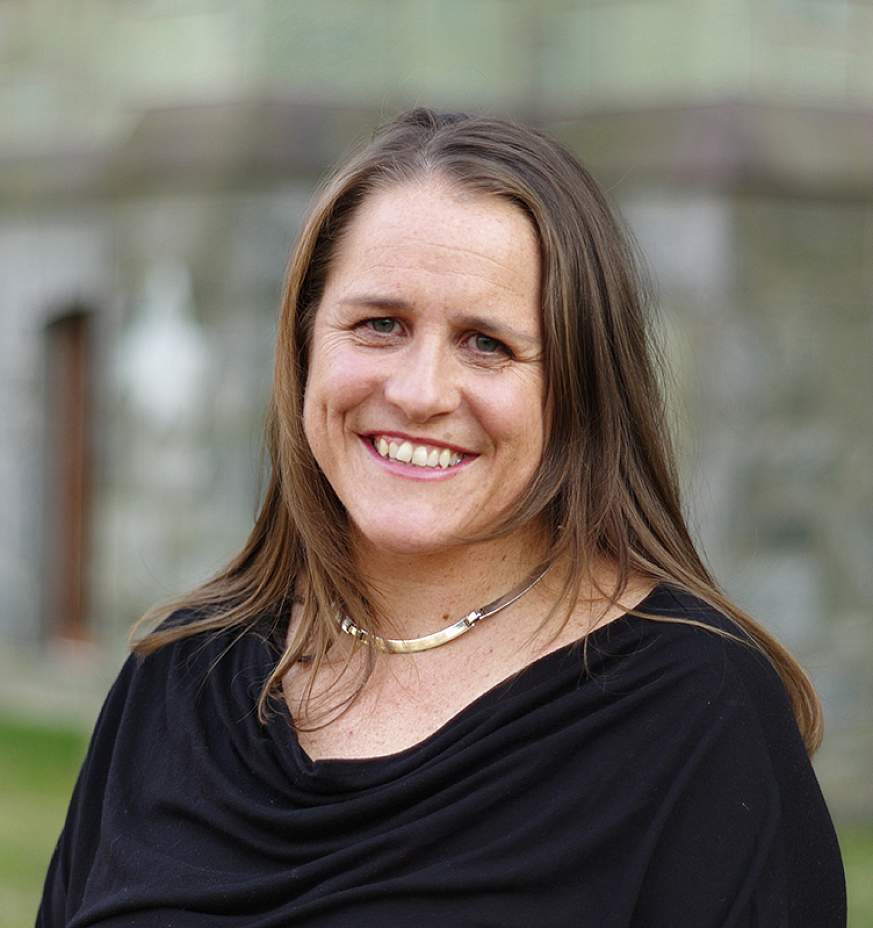 There has been a great deal of focus on misinformation over the past few years. The concern is warranted, as we have been seeing more evidence that false and misleading information is leading to poor health outcomes. Examples include following harmful advice online after a cancer diagnosis, lower rates for routine immunizations, and the use of untested beauty treatments.
In response, there has been an explosion of tutorials for science and health communicators about how to verify online information, how to debunk misinformation, and how to talk to friends and loved ones who believe harmful or misleading information. Here are some examples of different resources:
Verifying online information: Use reverse image search to see if a photo that is circulating is just an old photo with a new caption. Do a search on a domain registration site to see when a website was first registered.
Debunking misinformation: The Debunking Handbook is a wonderful resource for teaching people how to debunk effectively, taking into account people's psychological biases. For example, when including the rumor being debunked in the headline, it's best to provide a warning, for example. "Rumors are circulating that [insert falsehood here]. It's not true."
Talking with friends and family: The most effective technique can be listening with empathy. Don't dismiss or ridicule people who believe in conspiracies. They are searching for answers to issues that are frightening or confusing. Conspiracies provide simple answers in the form of stories. The best response is to listen and then spend time finding a way to answer concerns gently, using an inclusive frame (for example, "I struggle to find trustworthy information, too. It's overwhelming. But I'm worried that there are some people out there trying to manipulate us by scaring us, as a way of tempting us to purchase fake products or to fall for hoaxes. I'd love to sit with you so we can try and figure this out together.")
This is important, and I'm glad we've seen these resources, but we need to do more than simply play whack-a-mole with bad information when it emerges. We need to be better prepared, by working on strategies to build resilience within communities about different types of information.
Misinformation flourishes when people don't have access to good information. The default response in communication is to say nothing until you have all the answers. However, in our networked information environment, an absence of information creates a void. Conspiracy theorists and those trying to sell bogus treatments and fake cures take advantage of this void. 
There needs to be a more coordinated approach by clinicians, government agencies, community-based organizations, libraries, and local journalism outlets to ensure that people have access to answers to their questions. Here are some techniques to use for understanding the needs of your community and why they might be engaging with or sharing misinformation:
Hold listening sessions. Formal or informal sessions ensure that there is space to listen to people's concerns and questions.
Use Google Trends to understand the questions people are asking in relation to a topic.
Listen to call-in radio shows.
Monitor social media, including local groups.
Track comments on local news sites and public health departments.
When you have a sense of what people are confused about, consider the following ways to respond to community needs:
Work with trusted voices in the community (maybe that's a faith leader, a barber shop owner, or a sports coach). Find people who are trusted and talk with them about effective ways to share answers to people's questions.
Post in the same spaces on social media where people are describing confusion.
Work with local journalists to publish guidance or be a guest on a local radio station.
Create shareable graphics for social media, email, or messaging platforms.
Rebuilding trust in our institutions, including in healthcare, journalism, and government, is going to take time. Misinformation is always going to be a feature of our information ecosystem. There's no silver bullet, but it requires a combination of these three tactics:
Answering people's questions or concerns effectively—from foundational questions such as, "How does a vaccine actually work?" to timely questions, such as, "Why am I hearing of more athletes having heart attacks?"
Building resilience to false and misleading information. This can be done using health literacy and information techniques, like prebunking (actively warning people about specific falsehoods they are likely to encounter). 
Responding quickly to misinformation with accurate information shared by trusted voices.
Our information ecosystem improves when science and health communicators consistently invest in approaches to combat misinformation. These techniques allow communicators to respond effectively to their audiences' needs and assist them in making informed health decisions that help them stay safe and healthy.