You are here
December 11, 2006
Comparing Drugs for Schizophrenia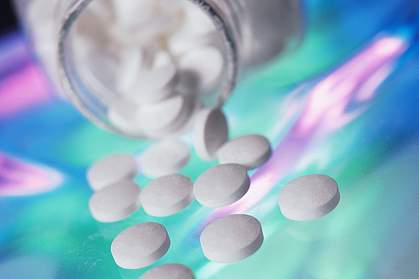 An economic analysis of a large-scale schizophrenia medication trial suggests that the older, first generation antipsychotic medication perphenazine is less expensive (up to 30 percent less) and no less effective than newer, second generation medications, suggesting that the older medications still have a role in treating schizophrenia.
More than 90% of antipsychotic prescriptions are written for second generation medications, despite the fact they're more expensive than the first generation agents used to treat schizophrenia. Many doctors believe that the newer antipsychotics are more effective and better tolerated than older ones, and have argued that these advantages justify the difference in cost.
The Clinical Antipsychotic Trials of Intervention Effectiveness (CATIE) trial enrolled almost 1,500 people with schizophrenia in an effort to help doctors and the 2.4 million Americans who suffer from chronic schizophrenia better understand the available treatments. It's the first study to directly compare several second generation antipsychotic medications and a representative first generation one. Dr. Robert Rosenheck of Yale University and his colleagues analyzed costs and quality-of-life factors associated with each of the five medications used in Phase 1 of the CATIE trial—olanzapine, quietapine, risperidone, ziprasidone and perphenazine. Their study, which was published in the American Journal of Psychiatry on December 1, 2006, was funded by NIH's National Institute of Mental Health (NIMH).
CATIE researchers previously found no statistically significant difference in overall effectiveness between perphenazine and the second generation antipsychotics with regard to symptom relief or total side effects. However, according to this newest CATIE analysis, monthly health costs, including both average medication costs and inpatient and outpatient costs, were up to 30% lower for those taking perphenazine. These findings echo what was implied in the results of the first phase of CATIE, casting further doubt on the notion that the second generation antipsychotics are better than first generation ones.
Nevertheless, there were some limitations to the trial. Only about 26% of the participants completed the study's duration of 18 months with their original assigned treatment, with significant differences between the treatment groups. In addition, 18 months is not long enough to spot potential long-term side effects. Despite these caveats, the results suggest that doctors should reconsider their assumptions about treatments for schizophrenia.
"These results encourage doctors to revisit the older medication as an alternative, especially if a treatment change is warranted," said Rosenheck. "By showing that perphenazine and possibly other older antipsychotics may be on equal footing with the second generation antipsychotics, CATIE has opened the door to more choice in treatment options."
Related Links