You are here
September 22, 2008
Gene Variations Linked to Kidney Disease in African Americans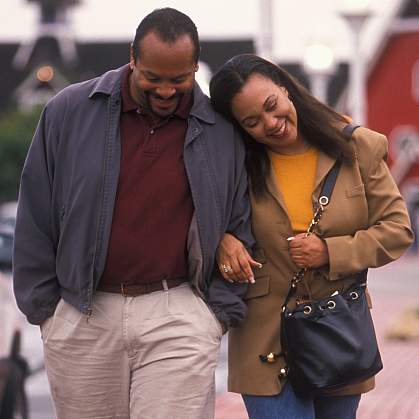 For the first time, researchers have identified genetic variations that are strongly associated with kidney diseases disproportionately affecting African Americans.
Chronic kidney disease affects 26 million Americans. It can be caused by many different diseases and conditions. African Americans have a disproportionate risk for several forms of chronic kidney disease, including almost a 4-fold higher risk of one called focal segmental glomerulosclerosis (FSGS). Studies show that FSGS leads to kidney failure within 10 years in more than half of those who have the disease.
NIH researchers scanned the genomes of 190 African Americans known to have FSGS, including a form associated with HIV infection, and compared them to 222 without FSGS. The researchers identified several variations in the MYH9 gene as major contributors to excess risk of kidney disease among African Americans.
The NIH researchers shared their discovery with researchers at Johns Hopkins who are members of the Family Investigation of Nephropathy and Diabetes (FIND) consortium. One of the largest multi-center genetic studies of kidney disease ever conducted, FIND has been funded by NIH's National Institute of Diabetes and Digestive and Kidney Diseases (NIDDK) and National Center on Minority Health and Health Disparities (NCMHD) since 1999. The Hopkins team studied more than 2,100 participants from FIND as well as another study.
The results were published online in 2 papers on September 14, 2008, in Nature Genetics. Both research teams found statistically significant associations of MYH9 variants with FSGS, HIV-associated FSGS and all nondiabetic kidney failure. Though diabetes is one of the leading causes of kidney failure, neither research team found any links between the variants and diabetes-related kidney failure.
The MYH9 variants are much more frequent among people of African ancestry than among whites, with 60% of African Americans carrying them, in contrast to 4% of whites. The increased risk for African Americans with the variants is more than 300% for FSGS, more than 500% for HIV-associated FSGS and more than 100% for all nondiabetic kidney failure.
"We hope this finding will lead to personalized medical therapy that will reduce the burden of chronic kidney disease," said Dr. Jeffrey B. Kopp, lead author of the NIH study.
This finding represents a major step in understanding an important health disparity. It could lead to the development of diagnostic tools to identify people at higher risk for FSGS, and eventually to new therapies to prevent kidney disease from progressing.
However, while these studies pinpoint the MYH9 gene as the location of genetic variations that raise the risk of FSGS, the specific variants have not yet been definitively identified. In addition, most people with these MYH9 variants still don't develop kidney disease, so other genetic or environmental factors must also contribute.
Related Links