You are here
February 25, 2008
Team Care for Depressed Older Adults Cuts Medical Costs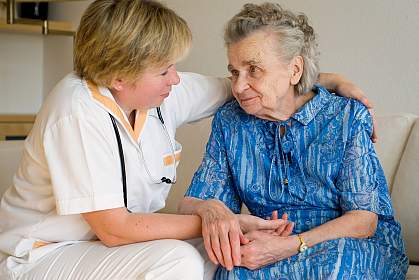 A team approach to treating depression in older adults has already been shown to be effective. According to a new study, it's also less expensive than usual care.
Clinical depression affects about 3 million older adults in the United States. It is associated with 50-70% higher healthcare expenses.
A clinical trial called "Improving Mood: Promoting Access to Collaborative Treatment" (IMPACT) showed that a collaborative care program was substantially more effective than usual care for older adults with depression. In the trial, 1,801 adults age 60 and older were randomly assigned to the collaborative care program or to usual care. In the collaborative care program, a trained care manager worked with the participant's regular doctor to actively treat the participant's depression. In usual care, participants were encouraged to follow up on their own for treatment. After 1 year of treatment, those in the collaborative care group had significantly lower rates of depression than those in the usual care group. The intervention group continued to have lower rates of depression a year later.
Previous economic analyses found that costs were slightly higher for collaborative care during the first year of treatment, but went down slightly in the second year of follow-up. In this current study, Dr. Jurgen Unutzer of the University of Washington and colleagues analyzed the total economic costs of IMPACT over 4 years using a sample of 551 participants. The total costs they examined included all outpatient, inpatient and prescription medication costs for both medical and mental health care. Their work was funded in part by NIH's National Institute of Mental Health (NIMH).
The researchers reported in the February 2008 issue of the American Journal of Managed Care that the collaborative care group's costs were $3,363 less than the usual care group ($29,422 vs. $32,785). Costs were lower in the collaborative care group mostly because participants sought fewer medical care services.
Dr. Unutzer said, "IMPACT has provided strong evidence that not only is a collaborative care program more effective at fighting depression in this vulnerable population, it also is a wise financial investment."
Related Links