You are here
May 23, 2018
Crafting a Science News Release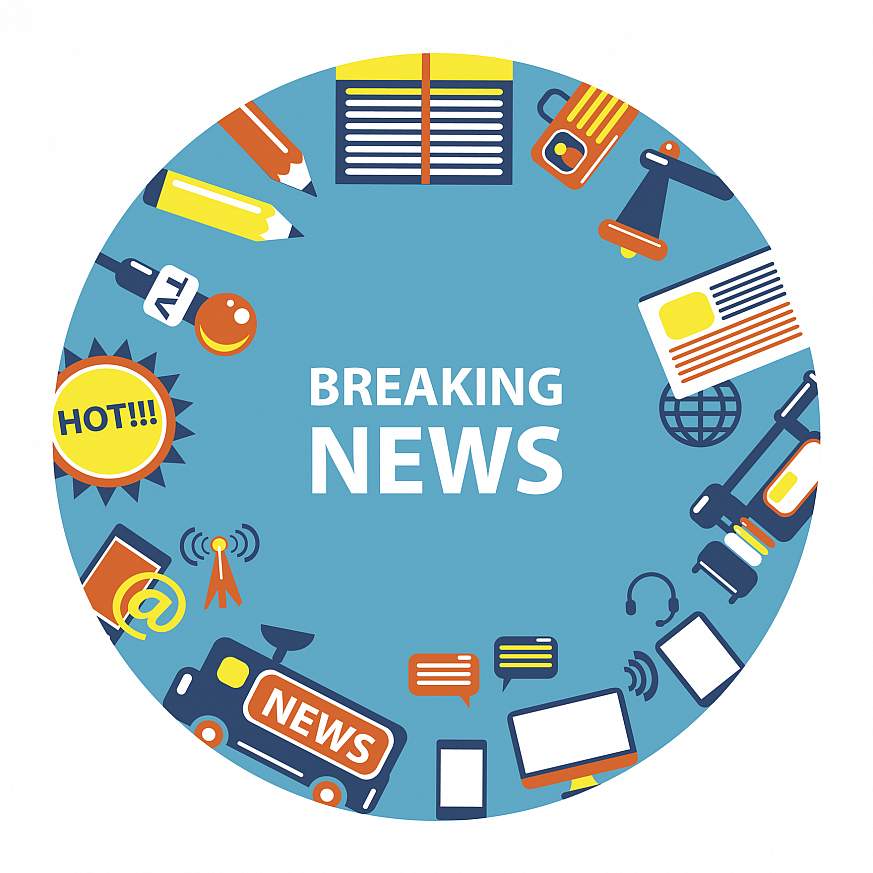 zlomari/iStock/Thinkstock
The role of a news release in science communication has changed in recent years. No longer are announcements directed solely to journalists to inform their coverage of an institution's latest and greatest research finding. The modern news release is now directly consumed by the public. Here are some of the best practices gathered by NIH communications offices for writing clear news releases that also inform the public about a scientific finding.
First, decide if the scientific finding is truly newsworthy. Does it represent a major advance in either basic or clinical research? Once you've determined that a scientific finding warrants a news release, think about how you can connect the importance of the research to your readers without overstating the impact of the research. Do the findings have major public health implications? For a basic science finding, does the research contribute to a significant development in the field of research?  Is the technology used in the science new or groundbreaking?
The Headline
A brief and to-the-point headline that highlights the key finding should always be the goal. Use the subhead to provide more information, and then use the lede to bring it all together. Here some examples of ways to improve headlines:
Example: "Advances in the integration of genetics and behavioral and social sciences…" We're 11 words into the headline, and there is no news.
Revised: "Scientists teach computers how to analyze brain cells…" This headline focuses on the news. Readers know exactly what the release will be about.
Example: "NIH study shows EDTA chelation therapy reduces cardiovascular events for older patients with diabetes and prior heart attack…" This headline has the right information but is too long. A subhead can help fix that.
Revised: "EDTA chelation therapy reduces cardiovascular events for older patients with diabetes: NIH-funded study focused on patients with a prior heart-attack…" This headline cuts out nearly 40 characters and contains the most critical information. The subhead gives readers a bit more information.
The Lede
Now that the headline is established, your lede should state the news clearly, concisely and effectively. Don't get bogged down with extra details that dilute the news.
Example: "Today, the National Institutes of Health, in partnership with the U.S. Food and Drug Administration and the Centers for Disease Control and Prevention…." In this example, the lede has reached 23 words and has yet to say anything about the research findings.
Revised: "In an ongoing clinical trial, a paralyzed woman was able to reach for and sip from a drink on her own – for the first time in nearly 15 years – by directing a robotic arm with her thoughts. The trial, funded in part by the National Institutes of Health…"  This lede jumps directly into the news. It paints a vivid picture and gives a reader a reason to invest themselves into the story right at the top.
The Quotes
Quotes from researchers or institution leadership are a key component to telling a story. Here are some things to keep in mind when choosing quotes.
Be more than "excited." Clearly your spokesperson is excited about the finding. Try to highlight the passion underlying their research. How could the finding impact that field of science, or lead to a treatment target, or set up future research? Does it have personal significance for the researcher that stretches beyond a sense of professional accomplishment?
Think in soundbites. Is the quote compelling and concise enough that journalists might use it in their stories and it will help a general reader understand the key points?
Capture a quote that conveys a unique idea or frames the science in a captivating way. The quote should not repeat what is already stated in the release. Examples:

"This project is the culmination of more than a decade of groundbreaking work," said NIH Director Francis S. Collins, M.D., Ph.D. "This analysis provides cancer researchers with unprecedented understanding of how, where and why tumors arise in humans, enabling better informed clinical trials and future treatments."  This quote conveys a sense of history and perspective, and explains why the advance is important.
"The 2017-2018 influenza season in the United States was among the worst of the last decade and serves as a reminder of the urgent need for a more effective and broadly protective influenza vaccine," said NIAID Director Anthony S. Fauci, M.D. "An effective universal influenza vaccine would lessen the public health burden of influenza, alleviate suffering and save lives. There are numerous paths of inquiry that the scientific community is pursuing, with each new study yielding more critical information and bringing us closer to our shared goal." This quote provides a broad perspective about why this research is important.
The Writing List
Keep these items in mind when writing your news release to produce compelling copy:
Use AP style. Most publications conform to AP style guidelines.
Avoid clichés. Science writing can have its own clichés (e.g. Holy Grail, paradigm shift) and, like others, should never be used.
Write simply. Cut through the clutter by removing redundancies (could potentially, added bonus, completely overhaul), and eliminating needless words and phrases (is currently looking for, is in the process of building, at least three weeks or longer).
Plain language. This is a critical cog for a successful science news release. Using plain language to deliver your news allows reporters and the public to understand the research we write about.  Avoid complex words when simple words will do.
Multimedia. Images, infographics, videos, and audio clips can add context and curb appeal to your story.
Limit length. News releases should be 1-2 pages. If a release is getting too long, consider linking to additional resources instead of adding paragraphs.
For more tips, see A Checklist for Communicating Science and Health Research to the Public.
Please share your own thoughts and experiences with us. Email sciencehealthandpublictrust@mail.nih.gov.