You are here
Advances in Medical Imaging
Improving Epilepsy Surgery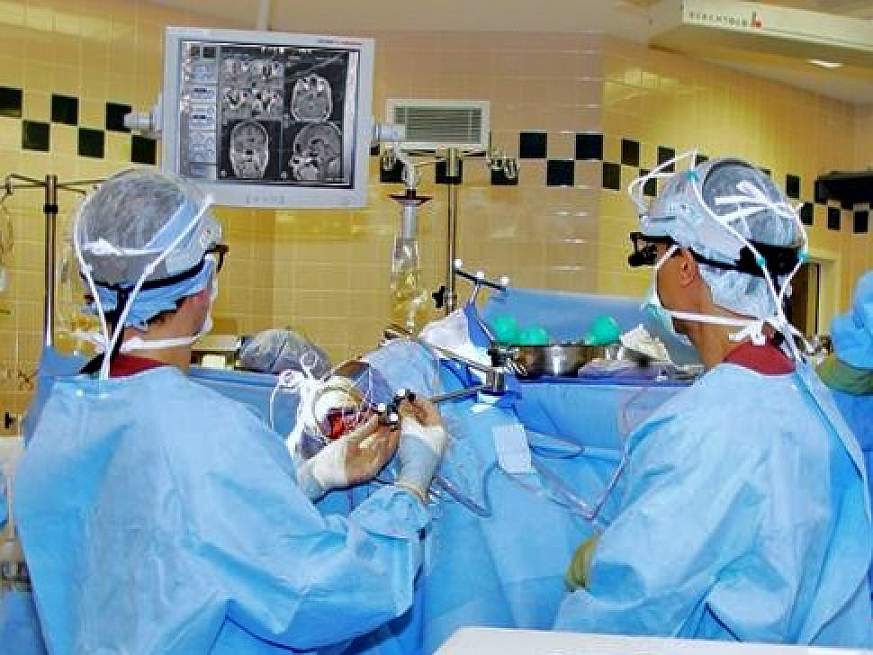 Yale
For people with epilepsy, seizures can disrupt daily routines, from going to school to holding a job to driving a car. Medication offers relief for many patients, but for some, surgery to remove damaged brain tissue is the best option.
A new imaging system that can be used during surgery to both precisely pinpoint the problem site and guide the removal procedure has been developed by James Duncan at Yale University along with engineers, scientists and physicians located at the Albert Einstein College of Medicine, the University of Minnesota and BrainLAB, Inc. This image-guided approach has shortened surgery times. It has also greatly improved the effectiveness of this procedure, allowing surgeons to more precisely identify, and then remove, seizure-causing regions of the brain.
Among the success stories is Sarah Perruccio. The 26-year-old struggled with epilepsy throughout her teens, suffering serious side effects from the drugs used to help control her seizures. Even with the drugs, Sarah continued to experience seizures that impaired her speech and short-term memory.
Desperate for relief, Sarah decided to go under the surgeon's knife to remove the seizure-causing tissue in her brain. Such surgery typically is a major ordeal that involves two seven-hour operations and carries the risk of damaging healthy brain tissue involved in speech and other vital functions. However, Sarah was among the first patients to benefit from the improvements in time and accuracy offered by the new imaging approach.
Thanks to her image-guided surgery, Sarah today is seizure-free with no loss of brain function. She's earned a Bachelor's degree in social work and is using it to help children with autism. She says because the NIH-supported researchers gave her so much, she too wanted a career that gives back to others. And the Denver resident also is enjoying herself in ways she could only dream of before her surgery, hitting Colorado's ski slopes as often as she can.
This page last reviewed on August 20, 2015