You are here
Advances in HIV/AIDS Research
Preventing Mother-to-Child Transmission of HIV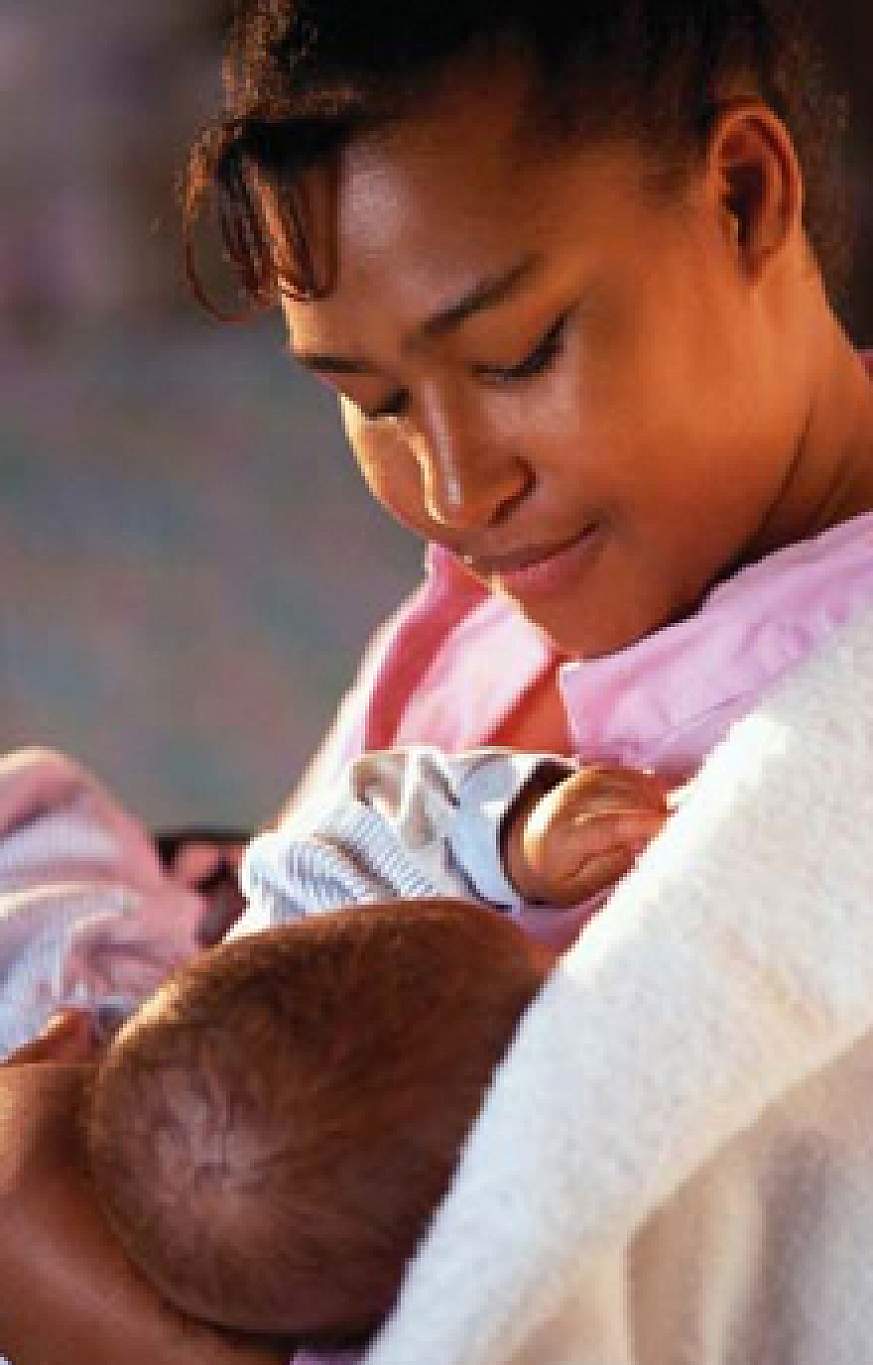 In many resource-limited countries, mothers infected with HIV face a stark choice: to nurse their infants, and risk passing on HIV through their breast milk, or to feed their babies formula, depriving their infants of much of the natural immunity needed to protect against fatal diseases of early infancy.
In 2008, researchers supported by the Eunice Kennedy Shriver National Institute of Child Health and Human Development (NICHD) and the Centers for Disease Control and Prevention announced findings that bolstered support for breastfeeding among HIV-infected mothers in resource poor countries. The investigators found it was possible to greatly reduce the risk of HIV infection in breast-feeding infants by treating them with an extended anti-HIV drug regimen.
In the Post-Exposure Infant Prophylaxis (PEPI) study, researchers followed some 3,000 infants in Malawi, comparing a standard anti-HIV treatment — nevirapine (NVP) at birth, followed by daily doses of zidovudine (ZDV) for one week — with two 14-week drug regimens. Infants in one group received NVP daily; a second group was given daily doses of NVP and ZDV. None of the infants was HIV-positive at birth.
The researchers found that when the infants were 6 months old, HIV transmission was reduced 60 percent among babies receiving the 14-week NVP regimen compared with infants who received the standard treatment. Among infants receiving the 14-week combined NVP+ZDV treatment, transmission was reduced 49 percent.
At 9 months of age, 10.6 percent of infants in the standard treatment group had acquired HIV.  By comparison, 5.2 percent in the extended NVP group were infected and 6.4 percent in the extended NVP+ZDV group were infected, corresponding to a 51 percent and 40 percent decrease in HIV infection, respectively. The difference in HIV infection between the two extended treatment groups was not statistically significant.
The study authors concluded that providing anti-HIV drugs to breastfeeding infants is a practical and effective way to reduce HIV infection. Researchers supported by the NIH continue to investigate the safety and effectiveness of treatments to prevent the transmission of HIV to infants.
This page last reviewed on August 20, 2015