You are here
Advances in Colorectal Cancer Research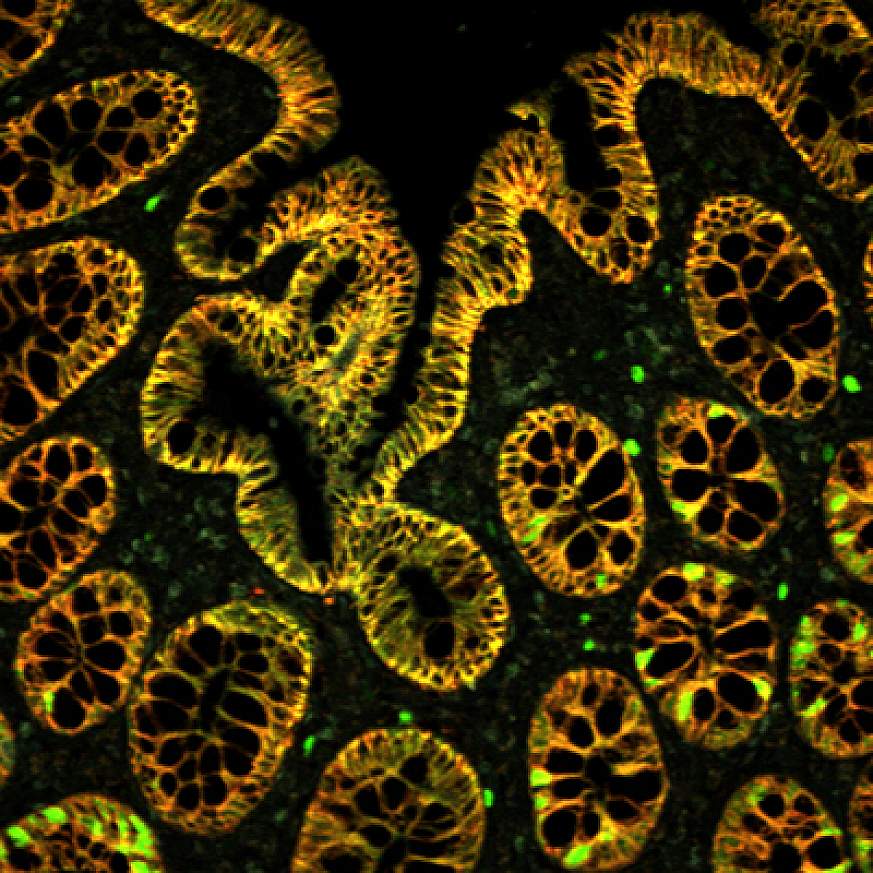 Winship Cancer Institute
For an update on what medical science is doing to find colorectal cancer early and to treat it more effectively, read a Parade article by NIH Director Francis S. Collins, The Cancer You Can Beat.
Cancers of the colon and rectum, also known as colorectal cancers, are the third most commonly diagnosed cancers among men and women in the United States and the second leading cause of cancer death in this country. In 2010, it is estimated that more than 140,000 Americans will be diagnosed with colorectal cancer and more than 50,000 will die of the disease. Over the past several decades, researchers have learned a lot about colorectal cancer, but much more research is needed to find ways to prevent the disease and to detect it earlier and treat it more effectively should it occur.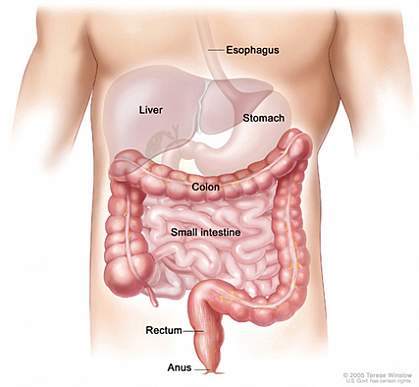 NCI, NIH
At the National Institutes of Health (NIH), the research effort on colorectal cancer is led by the National Cancer Institute (NCI). A vast network of NCI-supported scientists, located on the NIH campus in Bethesda, Md., and at research centers across the nation and around the world, are exploring new ways to prevent, detect, and treat colorectal cancer. Many other NIH institutes and centers, including the National Institute of Diabetes and Digestive and Kidney Diseases (NIDDK), the National Institute of General Medical Sciences (NIGMS), and the National Human Genome Research Institute (NHGRI), also support colorectal cancer-related research.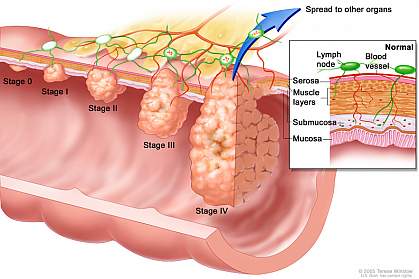 NCI, NIH
Both basic and clinical research scientists are utilizing the latest advances in technology in the effort to reduce the burden and toll of colorectal cancer. In the area of cancer screening and early detection, advances in computer-aided imaging, nanotechnology, and methods of molecular analysis promise to enhance our ability to identify abnormal growths in colorectal tissue that either are or could become cancerous. Meanwhile, other researchers are investigating ways to ensure that people adhere to current colorectal cancer screening recommendations.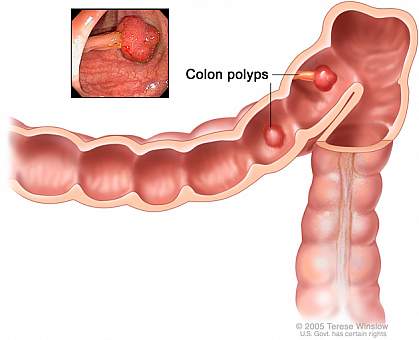 NCI, NIH
In the area of cancer treatment, advances in DNA sequencing and genomic profiling methods should enable the identification of the specific molecular defects in a person's cancer cells and permit the development of therapies that target or take advantage of those defects. This genetic knowledge might also be exploited to help identify people who have an increased risk of colorectal cancer and to develop effective interventions to prevent the disease.
Additional information about colorectal cancer
Call NCI's Cancer Information Service at 1-800-4-CANCER (1-800-422-6237)
This page last reviewed on August 20, 2015